Bangladesh won't implement 2nd phase of Matarbari Coal Power Plant
Japan earlier announced cancelation of funding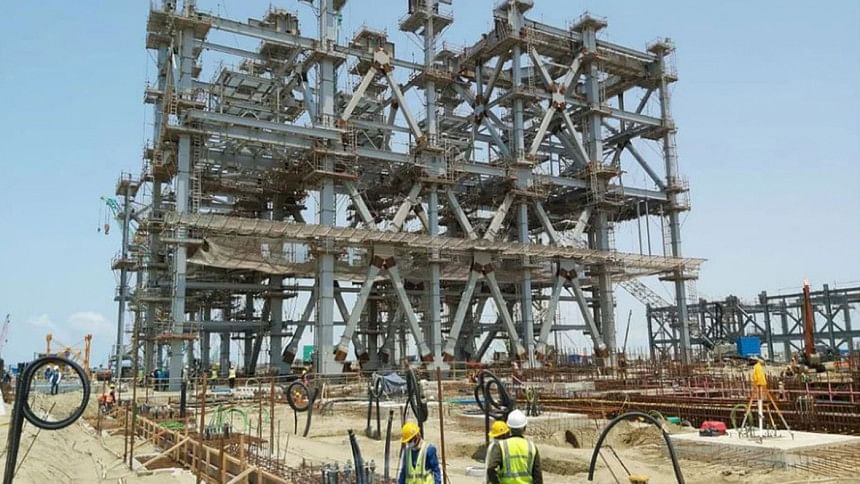 The government will not implement the second phase of the Matarbari coal-based power plant.
A cabinet member confirmed the news this evening (June 22, 2022), a few hours after Japan's announcement of cancelling funding for the project.
Japan's Foreign Ministry Press Secretary Hikariko Ono announced at a press conference that support for coal-fired power generation projects by Official Development Assistance (ODA) for Bangladesh and Indonesia will be suspended.
The decision came following Japan's commitment at the G7 summit in June last year where it agreed to end new support for the export of coal-fired power generation facilities that have not taken measures to reduce greenhouse gas emissions by the end of 2021, said a news agency of Japan.
State Minister for Power, Energy and Mineral Resources Nasrul Hamid told The Daily Star, it's an old news and they have already shifted their plan to build an LNG based power plant instead of a coal-based one.
"We have already cancelled the plan of Matarbari phase-2. We plan to build an LNG-based power plant. The plant will be interconnected with the LNG [Liquified Natural Gas] terminal," he said.
Implementation of the Matarbari Phase-1 project started in 2013-14 fiscal year.
In an Executive Committee of the National Economic Council meeting last November, the project cost was increased by 44.1 percent to Tk 51,854.9 crore. Of the amount, Japan International Cooperation Agency was supposed to provide Tk 43,921 crore.