12kg LPG cylinder price goes up by Tk 16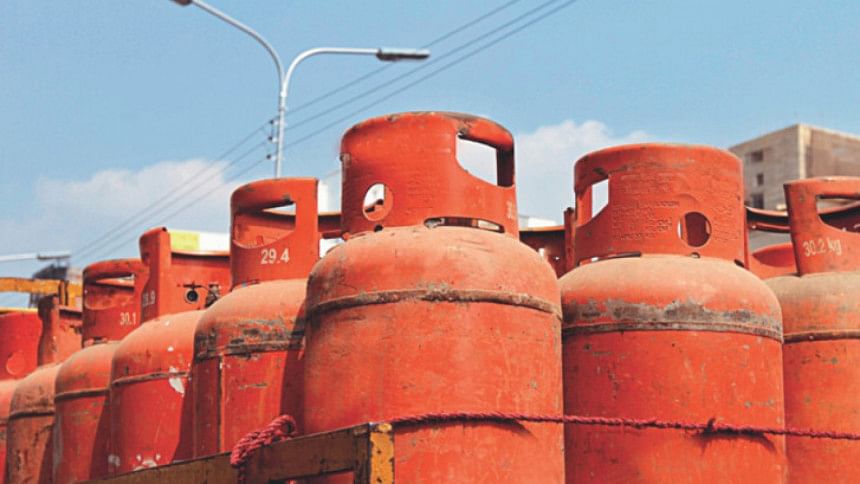 Though the Saudi CP price of liquefied petroleum gas (LPG) in international market slashed, Bangladesh Energy Regulatory Commission (BERC) has hiked its price due to high rate of dollar exchange.
Private companies will sell LPG cylinders at Tk 102.88 per kg from today (September 7, 2022).
With the new rate, a 12kg cylinder will be sold at Tk 1,235, which was Tk 1,219 last month.
But consumers alleged that the companies did not follow the BERC rate last month and sold the cylinders with a high rate.
The energy regulatory commission said they decreased the price after LPG prices went down in the global market last month. This month the price slashed again but due to the high dollar exchange rate, it was not possible to decrease the price.
The price of LPG sold by the state-owned LP Gas Limited remains unchanged. The price of 12.5 kg tank of LPG is still Tk 591.
For usage as vehicle fuel, each litre "auto-gas" will now cost Tk 57.55, which was Tk 56.85 last month.