Fishing in Sundarbans to remain banned in July, August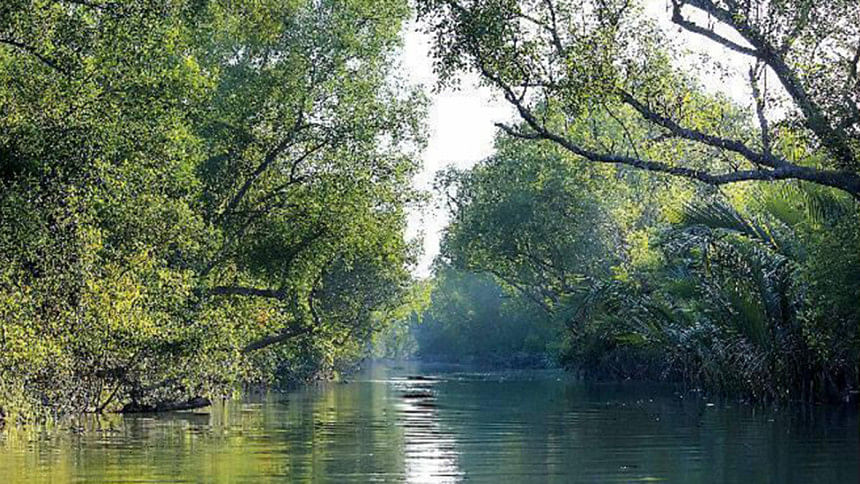 Netting of fish has been banned in all the canals of Sundarbans from July 1 to August 31 in order to promote safe breeding and to preserve aquatic animals.
The move is also being imposed to stop netting of fishes by spraying poison in the creeks of Sundarbans, reports our Bagerhat correspondent quoting Divisional Forest Officer (DFO) of Sundarbans East Mahamudul Hasan.

The area of the Sundarbans in Bangladesh part is 6,737 square kilometers of which the aquatic area is 1,874.1 sq km. This is 31.15 percent of the total Sundarbans, he said.

In the water body of the Sundarbans there are 13 big rivers including Bhola, Baleshwar, Salah, Passur and around 450 small creeks, the correspondent reports.
The mangrove forest which is constantly flooded with tidal waters is home to 210 varieties of local fish like Bhetki, Roopchanda, Datina, Chitra, Pangas, Leyte, Churi, Med, Parese, Poya, Tapsay, Lakhna, Koi, Magur, Shol, Kain and Hilsa.
A total of 24 species of shrimp including Bagda, Chali, Chaka and Chamti are found here. There is a total of 14 species of crab in the Sundarbans.
A section of fishermen spray poison into the waterways of Sundarbans to easily catch fish, but owing to the poisoning, all species of aquatic species including small and big fish are being killed, the DFO said.
The poisoning also has an adverse effect on the biodiversity of the Sundarbans and destroys the breeding cycle of very important aquatic resources. Which is why the authorities have banned netting of fish from all creeks of Sundarbans from July 1 to August 31, the DFO added.
Passes will be given to fishermen in limited manner for catching fish from rivers. Authorities will strictly monitor the creeks during the ban to ensure no one can enter the creek, Zainul Abedin, Sharonkhola Range Officer of the Eastern Sundarbans said.
Fishermen are being warned about this ban, and authorities will also arrange public awareness campaigns against spraying of poison.