Fishermen block Dhaka-Chattogram highway for 2hrs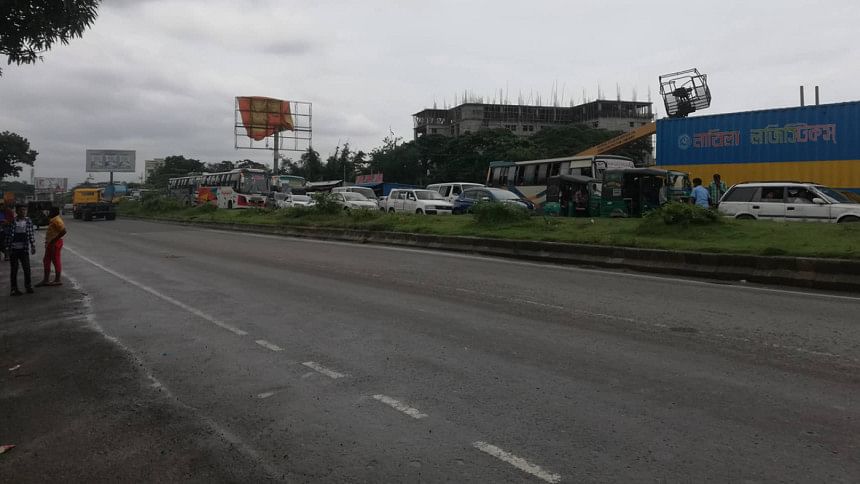 Vehicular movement on Dhaka-Chattogram highway was disrupted for two hours as fishermen put barricade at Sitakunda point of Chattagram, protesting the government move banning fishing in the Bay of Bengal.
Several thousands of fishermen blocked Faujdarhat Police Outpost area around 10:00am, creating long tailbacks causing sufferings to the passengers, our Chattogram staff correspondent reports.
Talking to The Daily Star, Priyanath Jaldash, a fisherman who was taking part in the agitation, said a 21-day ban on catching, selling, hoarding and transporting of Hilsa remains in force; now it has been extended to 65 days.
"It's a blow to our livelihood. We catch fish only within a four-kilometre area in the sea, we don't go beyond the limit," he said.
"If the ban is not immediately lifted, we will go for a broader movement," he added.
Ahsan Habib, officer-in-charge of Baro Aulia Highway Police Station, said the fishermen freed the highway at noon on their assurance.
The district administration was holding meeting with the agitating fishermen till this afternoon when the report was filed.