Mocha wind speed to go up 240 kmph
Says IMD, likely to weaken slightly ahead of landfall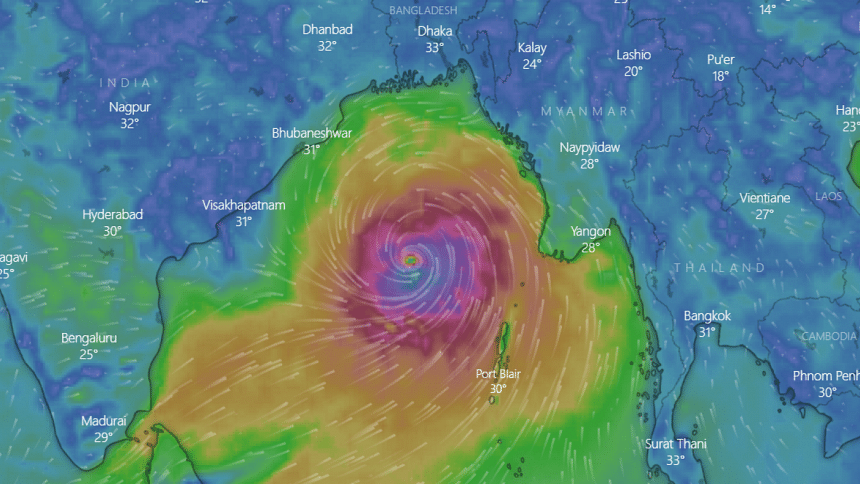 The Indian Met Department today forecast that extremely severe cyclonic storm Mocha was likely to gather more power later in the early hours today with a wind speed increasing to 210 to 220km per hour gusting up to 240km per hour.
The cyclone is travelling 22km per hour north-northeastward and was 450km away from Cox's Bazar, it said in its latest update.
IMD said the wind speed of the cyclone is expected to come down to 200-210-km per hour gusting up to 230km per hour tomorrow before making landfall.
It is expected to cross southeast Bangladesh and north Myanmar coasts with more strength than earlier projected packing with a maximum sustained wind speed of 180-190 km per hour gusting up to 200 km per hour today.