Sylhet flood: Local admin forms committees to coordinate relief-rehab works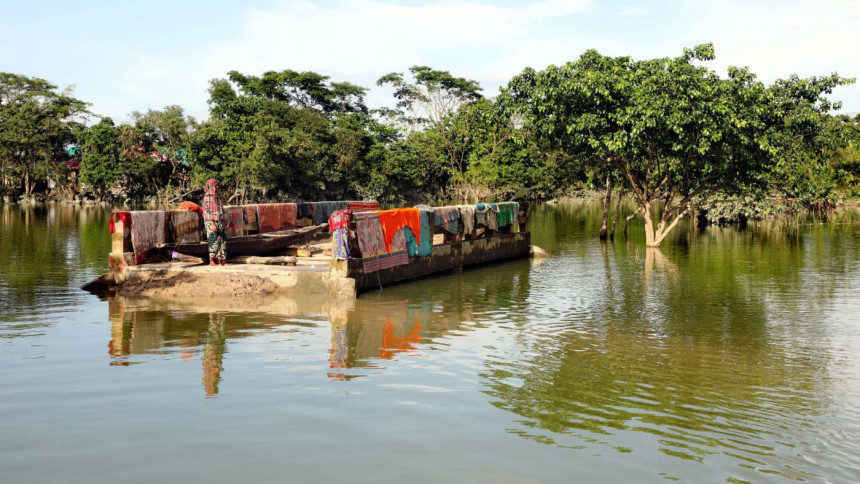 The divisional administration in Sylhet has formed committees in all flood-affected upazilas to facilitate rational distribution of government and non-government reliefs.
Even though there is no formal order from the Ministry of Disaster Management and Relief, the divisional administration came up with the idea, Debajit Singha, additional divisional commissioner (general) in Sylhet, told our Sylhet correspondent.
All upazila committees will be headed by a responsible government official in the upazila where all union parishad chairmen, local political leaders, a health official, police and other respected locals will be members, he said.
"The works of the committee have been thoroughly communicated. As many relief initiatives are coming to Sylhet, the rational distribution was not possible as there was no coordination. With the experience of working in the Rohingya camps, we decided to form the committees for proper coordinated distribution of relief," the official added.
"We will be listing extreme poor and poor people of upazilas chronologically along with the damages of the flood in seven to ten days. The list will help rational distribution of government and non-government relief and further rehabilitation initiatives," said Md Rafiqul Islam, upazila engineer in Gowainghat upazila and head of Towakkul union committee.
All the relief, both government and privately donated, will be stored centrally in the union parishad storage and the committee will take over the distribution of the relief, he also said.
Also, local political leaders who will be members of the committees will be specifically from Awami League, said Md Rafiqul Islam added.