21 DU students, stranded in Sunamganj flood, being moved to police lines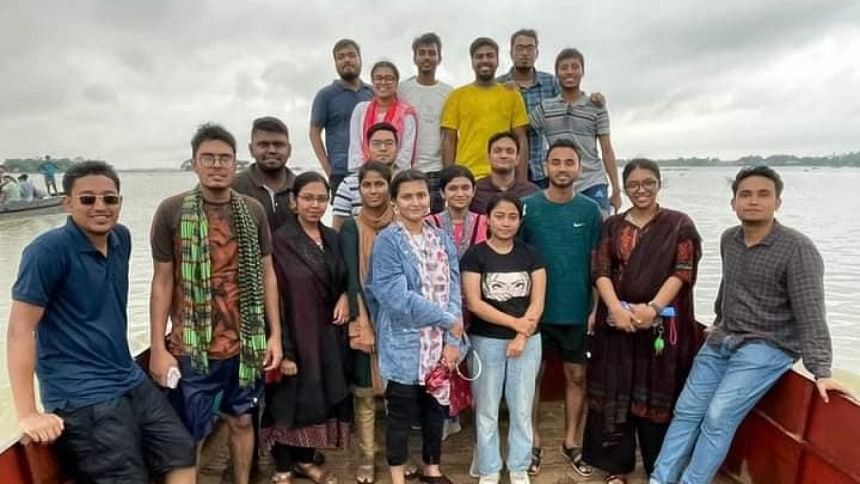 A group of 21 students of Dhaka University, who went to Sunamganj on a tour, were stranded there due to the sudden flood.
They went to Sunamganj from DU campus on June 14.
Now, they are being taken to the District Police Lines, Shoaib Ahmed, a third-year student of the university's department of mass communication and journalism who is among the stranded, told The Daily Star.
Shoaib Ahmed said that Sunamganj Deputy Commissioner Jahangir Hossain has visited the Panshi restaurant to rescue them.
He said, "We have now started for the police lines from Panshi restaurant. The vice-chancellor, proctor of Dhaka University and chairman of our department, communicated with them."
The DU administration has contacted the stranded students and is taking steps to bring them back to Dhaka, said Proctor Dr AKM Golam Rabbani.
Authorities have talked with the local administration about rescuing them and sending them food, he added.
Earlier in the day, Shoaib posted on social media about their situation and asked for help.
"The highway is submerged under water, all bus services to Dhaka are suspended. We're safe. We want to get back to Dhaka soon," he wrote.