Turning off camera during virtual meetings 'environment-friendly', study says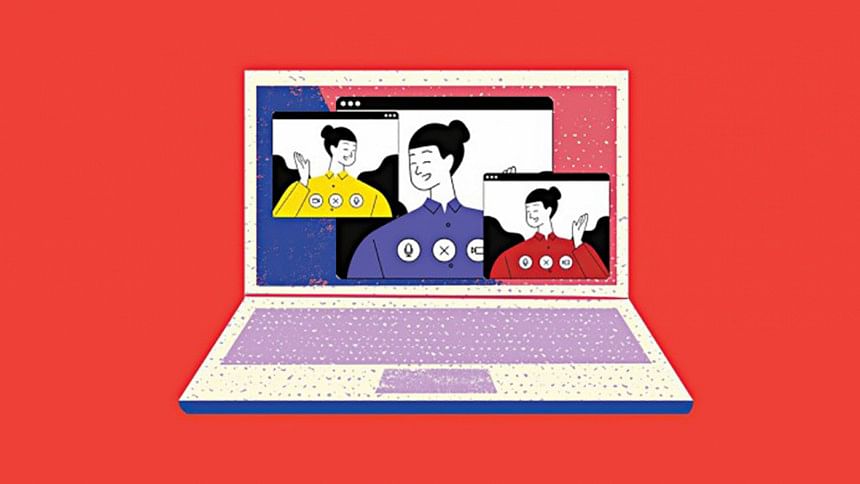 A new study conducted by researchers from Purdue University, Yale University and the Massachusetts Institute of Technology says that despite a record drop in global carbon emissions in 2020, a pandemic-driven shift to remote work and more at-home entertainment still present significant environmental impact due to how internet data is stored and transferred around the world.
Just one hour of videoconferencing or streaming, for example, emits 150-1,000 grams of carbon dioxide (a gallon of gasoline burned from a car emits about 8,887 grams), requires 2-12 liters of water and demands a land area adding up to about the size of an iPad Mini, according to a news published on the Purdue University website.
However, leaving the camera off during web calls can reduce carbon footprints by 96%. Streaming content in standard definition rather than in high definition while using apps such as Netflix or Hulu could also bring an 86% reduction, the researchers estimated.
The study is the first to analyse the water and land footprints associated with internet infrastructure in addition to carbon footprints. The findings are published in the journal Resources, Conservation & Recycling.
"If you just focus on one type of footprint, you miss out on others that can provide a more holistic look at environmental impact," said Roshanak "Roshi" Nateghi, a Purdue professor of industrial engineering, whose work looks to uncover gaps and assumptions in energy research that have led to underestimating the effects of climate change.
A number of countries have reported at least a 20% increase in internet traffic since March 2020. If the trend continues through the end of 2021, this increased internet use alone would require a forest of about 71,600 square miles to sequester the emitted carbon, the study found.