Zayed is a good boy, he respects me a lot: Moushumi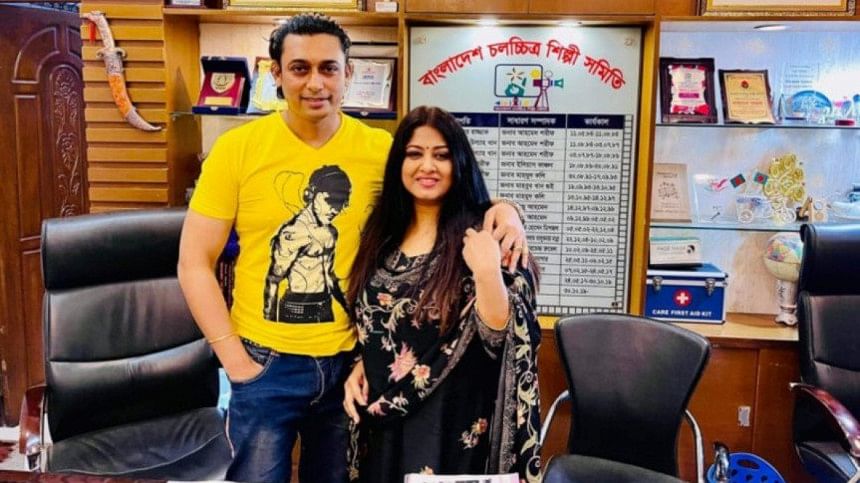 Moushumi has denied the allegations made by her husband and actor Omar Sani, that Zayed Khan has been harassing and disturbing her.
In an audio message sent to The Daily Star, Moushumi said, "I have been unnecessarily drawn into this conversation. My relationship with Zayed is that of two artists who know each other. I appreciate Zayed, and he also respects me a lot. Our relationship is good, and there is no question about him disrespecting me. He is a good boy and has never done anything to disrespect me."
Moushumi also added, "Why is this question being brought up again and again? Whether Zayed is bothering me or harassing me? If it is our personal problem, then we should have dealt with this issue personally."
She continued saying, "I didn't find any fault on the part of Zayed here. Why are others getting joy from belittling me? I cannot understand why Omar Sani, a man we respect so much, is getting so much enjoyment out of this situation. If there are any problems with me, then those problems should be solved with me. That is what I hope. Actually, Sani has only told his side of the story."