'You are not the last superstar': Vijay Deverakonda to SRK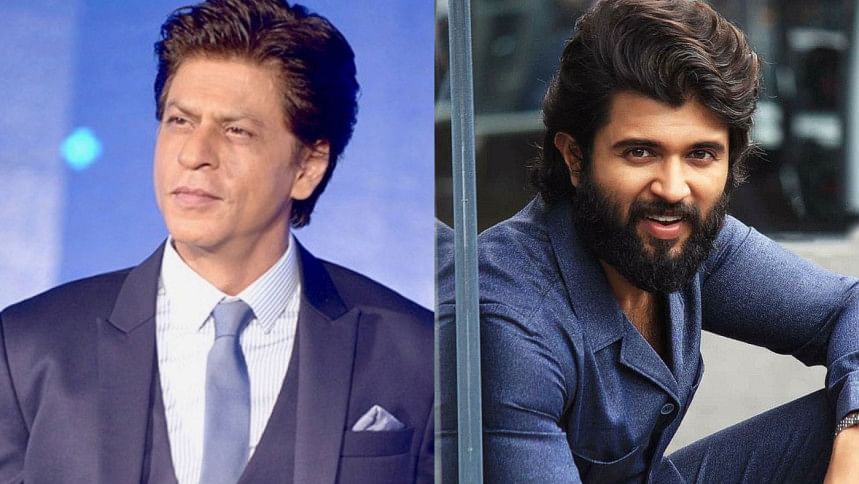 With the South Indian actors and actresses breaking new ground with their impeccable screen presence, much debates about the 'dawn of Bollywood' has surfaced with the post-Covid releases.
Some pan-Indian favourites like Vijay Deverakonda and Vijay Sethupathi, have stepped out of the South Indian productions to make their Bollywood debut in films "Liger" and "Jawaan", respectively. On the other hand, the Bollywood Khans seem to be losing out on audiences, failing miserably with efforts like "Laal Singh Chadda".
Amidst the boycott trend going strong among the fans in India, Karan Johar's "Liger" is having a horrid time at the box office. The same goes for the Ranbir Kapoor starrer "Shamshera" and Akshay Kumar's "Samrat Prithviraj".
While previously, Telegu-based superstar Mahesh Babu had said in an interview that Bollywood cannot "afford" him, Deverakonda also stirred up controversy with his counterclaim against SRK's big statement at Anupam Kher's show, "I am the last of the stars".
The "Chak De! India" actor was asked how he feels about 'losing' out to the younger stars to which he had said that he does not feel that anyone else will be able to garner the stardom he has gained with his work in Bollywood.
Deverakonda countered this statement saying, "Shah Rukh is wrong – he is the last superstar, I am coming to take away the kingdom from him. If Shah Rukh can do it, why can't I?"
While the actor received serious backlash online from SRK fans, the reception of his Bollywood debut film "Liger" also seems to refute his counter claim.
SRK is currently looking forward to two anticipated productions, "Jawan" and "Pathaan". Meanwhile, Deverakonda is yet to announce his next project officially. Fans can only wait to see how he turns out to be in Bollywood and if his step of actually stepping out of his region was worth all the wait.