World Cup fever grips showbiz
Much like the rest of the world, football fever has also gripped the entertainment industry after the start of the FIFA World Cup 2022. Television productions are being made to address this, with Kajal Arefin Ome's "Bachelor's Football" being a hit among fans.
Growing up, Chanchal Chowdhury had soft spot for football; particularly for his favourite team, Argentina. During the 1986 World Cup, when there was no electricity in his village, he would run to the chairman's house to watch the exhilarating finale on the black and white TV. The "Hawa" actor was simply swept away by his love for Maradona and truly hopes that the team win the golden trophy this year.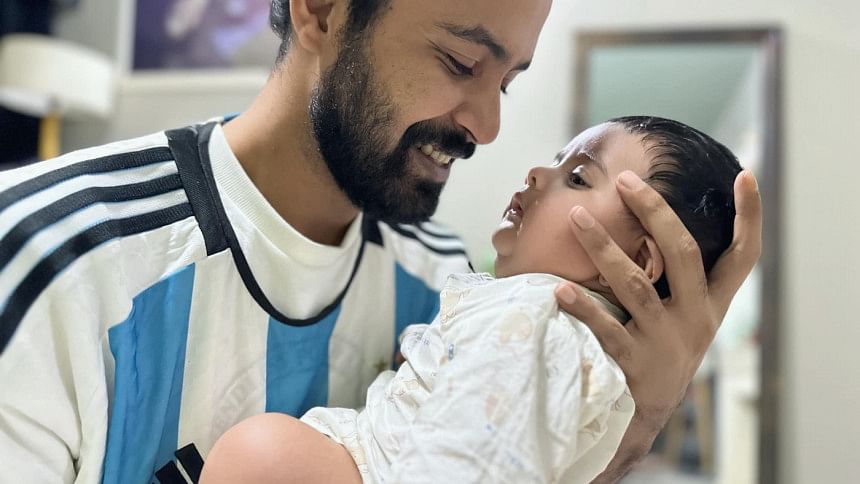 On the other hand, Pori Moni has her heart set for Argentina while her husband and "Damal" star Sariful Razz is rooting for Brazil. The "Gunin" actress told The Daily Star that she couldn't help but fall in love with Diego Maradona when she first witnessed his performance for Argentina.
However, when Argentina had to face a brutal loss to Brazil, Razz wore an Argentinian jersey to make her feel better!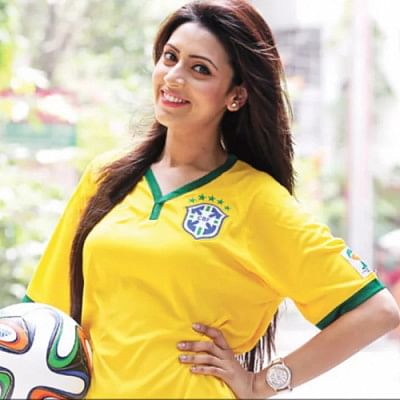 "Damal" star Bidya Sinha Mim is a huge fan of Brazil, since her mother supports the same team. She told The Daily Star that the rest of her family supports their archrivals Argentina, so it is always a festive mood at her house.
Ziaul Faruq Apurba has an emotional attachment with Brazil, as his late father also supported the men in yellow.
"The Boro Chele" actor has numerous beautiful memories with his father while watching Brazil's match at their old house at Iqbal road. The actor feels that Brazil has immense speed and movements which help mobilise their competitors.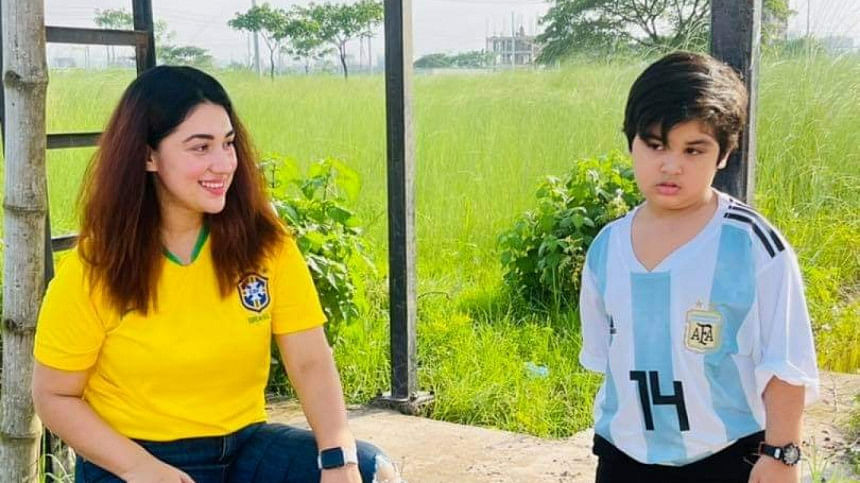 Apu Biswas, on the other hand, is a die-hard fan of Neymar Jr, and believes that anyone who understands football would clearly support Brazil over all the other teams. While the bubbly actress is a huge fan of Brazil, her son, Abraham Khan Joy, is an ardent supporter of Argentina.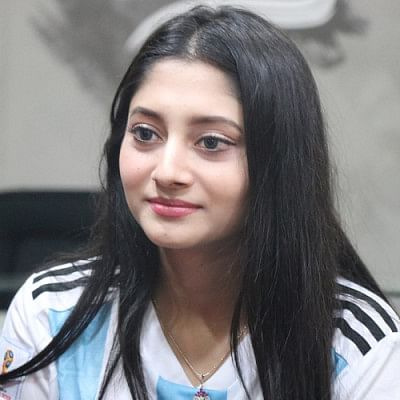 "Shaan" and "Golui" star Puja Chery considers Messi to be her 'prince' when it comes to football. The "Shaan" actress is all set to put on her blue and white jersey and cheer for her favourite team Argentina after four years.
An avid fan of Brazil, Shabnom Bubly considers renowned players like Ronaldinho and Romário to be some of the greatest players that World Cup has ever witnessed. Although she doesn't find much confidence the current Brazil team, the actress is still hopeful that Brazil can win the cup by enacting winning strategies.
Bubly is hopeful that she will be able to catch Brazil's matches by taking time off shooting, to watch them play.  
While most celebrities are supporting Brazil and Argentina in FIFA World Cup 2022, Siam Ahmed is vouching for Spain, and his favourite player is none other than David Villa.
The actor has been supporting Spain ever since he caught hold of their marvelous performance in field. Apart from supporting Spain, the actor also admires Argentina, and tries to witness Messi's performances during their competitive matches.
Noted singer Asif Akbar is an ardent Brazil fan, and loves football to the core. He has been actively writing about Brazil on his social media posts, where he tells stories about how his beloved team shaped his childhood.
The "O Priya Tumi Kothay" singer will never even miss one match of Brazil. During the FIFA World Cup, he would arrange small gathering with his friends and family to enjoy the match at the comfort of their homes.
Renowned singer and host Sajia Sultana Putul has been a hardcore Argentina fan since her childhood days. Putul has grown up witnessing her family support Argentina.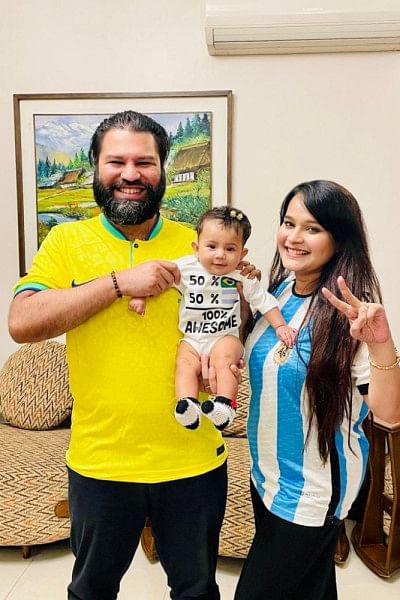 While Putul supports Argentina, her husband is a diehard fan of Brazil. Both of them enjoy the game together. Meanwhile, two new jerseys have been bought for Putul's daughter, Gitalina. The first one is of Argentina, and the other is a mix of Brazil and Argentina. She wants her daughter to learn co-existence, and that she has full freedom to support any team she likes, when she grows up.