Women's Day exclusive 'Scooty' to park on Chorki today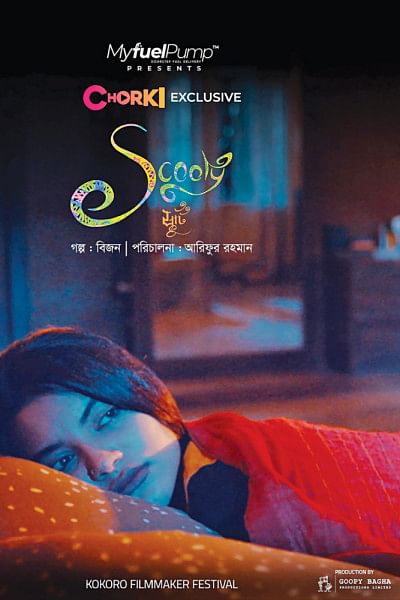 "Scooty", a Chorki exclusive production to celebrate International Women's Day, is set to release today on the platform.
Directed by Arifur Rahman, the film casts Nazifa Tushi, Siam Raihan, Shangeeta Chowdhury, Ashok Bepari, Hedayet Nannu, and Adnan Adib Khan, among others.  Produced by Goopy Bagha Productions Limited, the project is a 45-minute short film that narrates the journey of a liberal, self-dependent and confident girl Onu, played by Nazifa Tushi.
"Onu challenges social norms and set gender roles that have been standardized by the society," shares Nazifa, who learned to ride a scooter just for this role. "I feel until we women change our lenses to perceive each other, the way the society looks at us won't bring about positive change."