'Women enter my life, ruin it': Salman Khan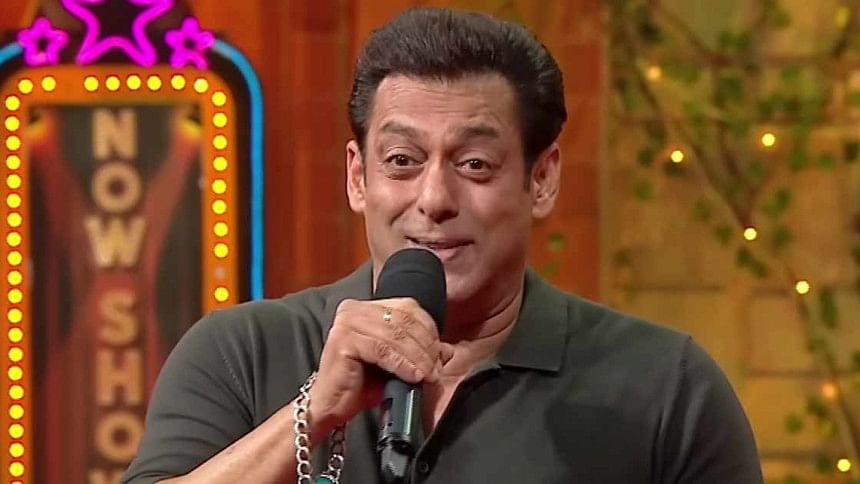 Recently, Salman Khan visited the sets of The Kapil Sharma to promote his upcoming Eid release film "Kisi Ka Bhai Kisi Ki Jaan." There he delivered a long monologue on how women in his life have ruined him, and how he doesn't want to date anymore.
In a preview for the episode, host Kapil Sharma asks Salman who he considers his 'jaan (beloved)'. Soon after, the actor delivers a lengthy speech about how women enter his life, wreck it, and then move on to damage the life of another.
"I don't want to give that right to anyone to call me 'jaan'. First, they start calling you 'jaan' and then they try to own your life. They say, ' I am so happy to be with you, I am so lucky.' Then after some time, they say 'I love you', and your life gets destroyed. 'Jaan' is an incomplete word, the entire sentence should be 'I will take your life, will make someone else my life, and will destroy his life as well," said the actor.  
The entire audience burst into waves of laughter when Salman delivered the lengthy monologue. Sony TV shared the promo with the caption, "Salman talks about women on every man's behalf."
In that promo, many men agreed with Salman Khan and wrote that they can understand his pain and that all men should remain single. While another user wrote, "Very insulting for every sincere or loyal woman."
"I feel really sad that you are unlucky regarding women. However, not every woman is like this and the right man knows how to take care of women and treat them well," said another user.
Salman Khan's "Kisi Ki Bhai Kisi Ki Jaan" will hit theatres on April 21. The film also stars Pooja Hegde, Siddharth Nigam, Jassie Gill, Raghav Juyal, Shehnaaz Gill.