Was 'Karagar' Part 2 worth the wait?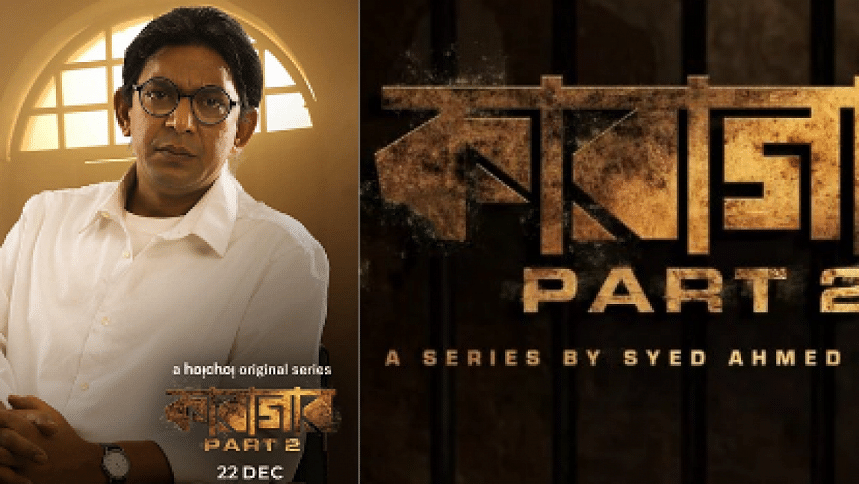 In August of this year, Part One of the web-series, "Karagar", took the country by storm. Everyone was discussing the series, trying to unravel the mystery of cell number 145. Directed by Syed Ahmed Shawki, the web-series captured the hearts of audiences on both sides of Bengal.
Chanchal Chowdhury's stellar performance left the audience speechless, and they could not help but wait in anticipation for when Part 2 of the series would be released. Everyone who watched Part 1, were eagerly waiting for the release of Part 2—which began streaming on midnight of December 22.
The questions on everyone's mind were: who exactly is the prisoner in cell number 145? Is he actually mute? How did he end up in cell number 145? Has he really been alive for 250 years?  What is the story of Mostak's son? Who is actually Maha's father?
Part 2 of the series will answer many of these questions.
It is expected that Part 2 will reveal the story of how Chanchal came to be inside the cell. Apart from this, the characters of Intekhab Dinar, Tasnia Farin, Shatabdi Wadud, Jayanto Chattopadhyay, Afzal Hossain, Bijori Barkatullah, Fs Nayeem, A K Azad Setu will also be a key part of the ongoing mystery. Along with them, many new characters will also join them, such as Tanven Sweety.
In Part 2, the performances of the actors will impress more than the overarching mystery. Whatever Part 1 delivered in terms of a gripping mystery, will now be replaced by the impeccable acting in Part 2. To watch this performance, the audience should definitely begin watching Part 2. Only then, can it be understood, whether Part 2 lived up to the hype set up in "Karagar" Part 1.