Warner Bros apologises after Barbenheimer tweets spark criticism in Japan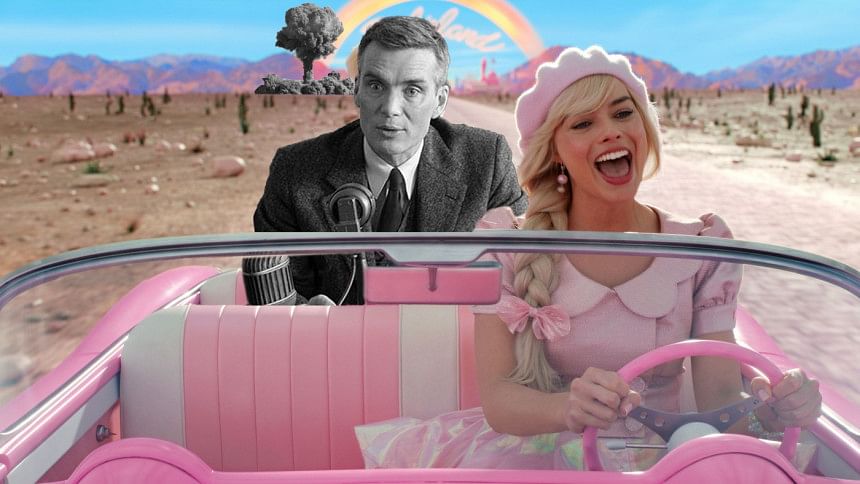 A public apology was issued from Warner Bros Film Group in the US after a series of responses related to Barbenheimer on X sparked criticism in Japan.
Warner Bros, the production studio of Greta Gerwig's "Barbie", has recently released a public apology in lieu of the recent social media outrage that occurred due to the Barbenheimer meme for offensive content that was reported by Japan.
"Warner Brothers sincerely apologises for its recent insensitive social media engagement," the firm wrote in an email to Variety on Tuesday. 
"The studio sincerely apologises," it added. This comes after public criticism of Warner in Japan, the launch of an online petition against the studio, and an unexpected step by Warner's Japanese distribution arm.
Warner Bros Japan issued a statement on its official Japanese-language "Barbie" Twitter account on Monday, criticising the studio's US division for participating in the Barbenheimer social media frenzy.
The "Barbie" US Twitter account has interacted with some fan posts regarding Barbenheimer, which alludes to the simultaneous summer releases of Universal's "Oppenheimer" and Warner Bros' "Barbie".
Both films were released on July 21 in North America and many overseas regions and quickly became box office smashes. During their debuts, they helped propel the box office to its fourth highest-grossing weekend in history.
"Oppenheimer" has not yet been released in Japan, and no release date has been set.
While the film debates the issue of whether bombings ultimately saved lives and brought world peace, the current clash highlights the enduring sensitivity of the nuclear weapons debate in Japan, reports Variety.
"We consider it extremely regrettable that the official account of the American headquarters for the movie 'Barbie' reacted to the social media postings of Barbenheimer fans, Warner Bros Japan wrote in a statement published on the "Barbie" Japan Twitter profile.
"We take this situation very seriously. We are asking the US headquarters to take appropriate action. We apologise to those who were offended by this series of inconsiderate reactions," the statement added.
In Japan, the Barbenheimer craze has drawn criticism for trivialising the horrific catastrophe wrought by atomic bombs. In recent days, the hashtag #NoBarbenheimer has been trending across the country.