Want release of 'Saturday Afternoon' an hour before 'Faraaz': Farooki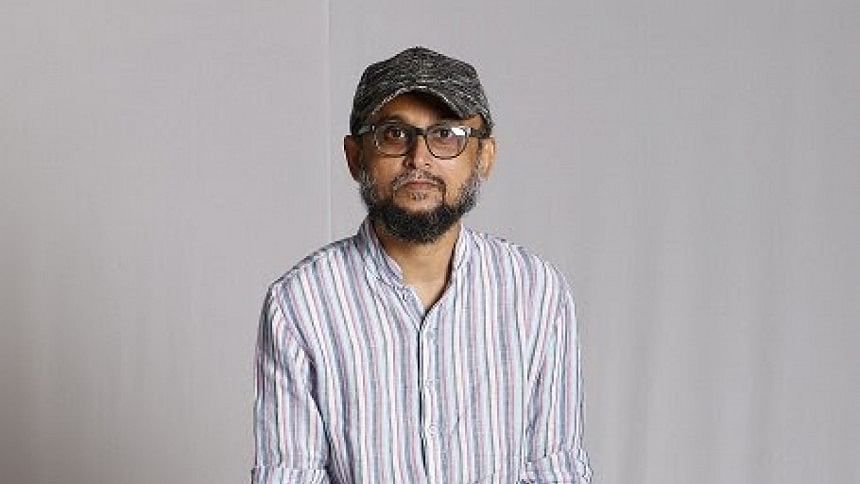 "We feel like third class citizens in our own country", Piplu R Khan gave this bold statement while commenting about the censor board at the Film Alliance of Bangladesh (FAB) fest, held recently.
Mostofa Sarwar Farooki referred to this statement and posted on social media, expressing his rage against the responsible authorities who are still remaining silent for the release of "Saturday Afternoon".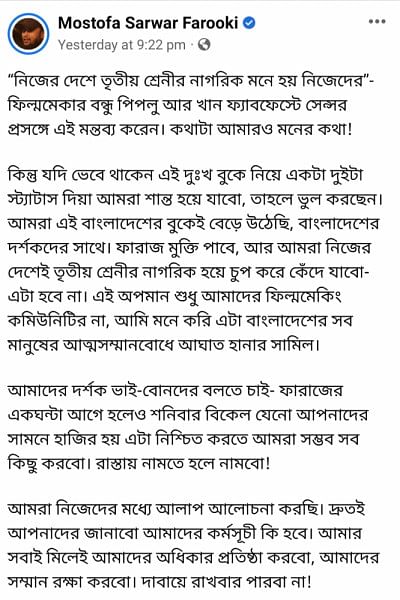 Based on the gruesome attack of July 1, 2016, at Holey Artisan, the Indian film "Faraaz" will hit the theatres in February. This news made the director seethe.
His post reads, "If you think I will just stop at writing posts on social media, then you are wrong!" The director warns that if the film "Faraaz" is released on the other side of the border, he will not remain silent like "third class citizens".
He further wrote, "This is insulting, not just for the filmmaking community, but it is a blow to the self-esteem of all the people of Bangladesh."
Farooki took the challenge to do his best so that "Saturday Afternoon" gets theatrical release, even if its before an hour of "Faraaz '' hitting the cinemas. "If we have to protest on the streets, we will," wrote the director.
The director called out for a protest, and informed everyone that he will let everyone know about it.
"Together we will establish our rights, protect our honour, no one can hold us back anymore!"