Those who understand football, support Brazil: Apu Biswas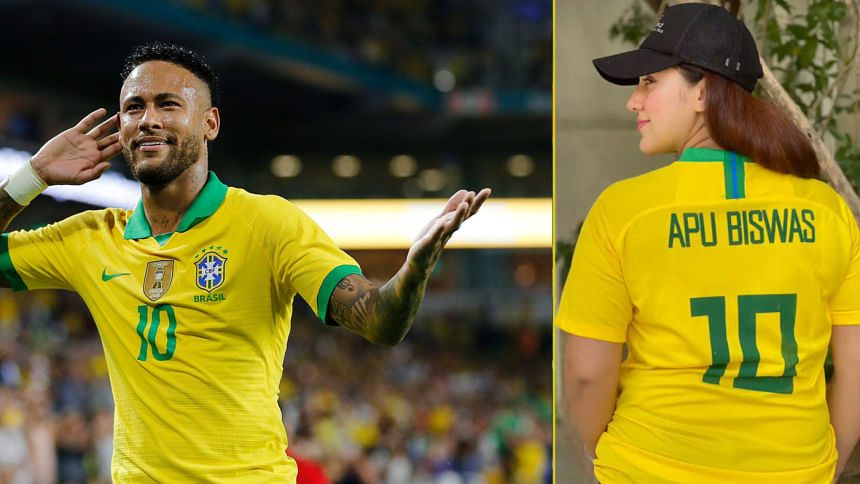 The FIFA world cup is kicking off from tomorrow. On the occasion of 'the greatest show on earth', festivities have already begun and the showbiz and the stars are no different. Dhallywood's one of the most popular actresses, Apu Biswas talked to The Daily Star about her favourite team in football.
"I support Brazil from my heart. The five-time world cup winning team has a unique rhythm and additionally, it has stylish players like Neymar jr, who happens to be my most-loved player as well."
The actress said that she understands football very well, and claims people who understand the game are bound to be the supporters of Brazil.
"I would like to tell my fans that we need variations of supporters of different teams, otherwise it would be no fun."
The actress is working on her first production "Laal Shari", which received a government grant this year. The film is directed by Bandhan Biswas. It also features Symon Sadik, Shahiduzzaman Selim, Doyel and Shahed Ali, among others.