There will never be another Gazi Mazharul Anwar: Khurshid Alam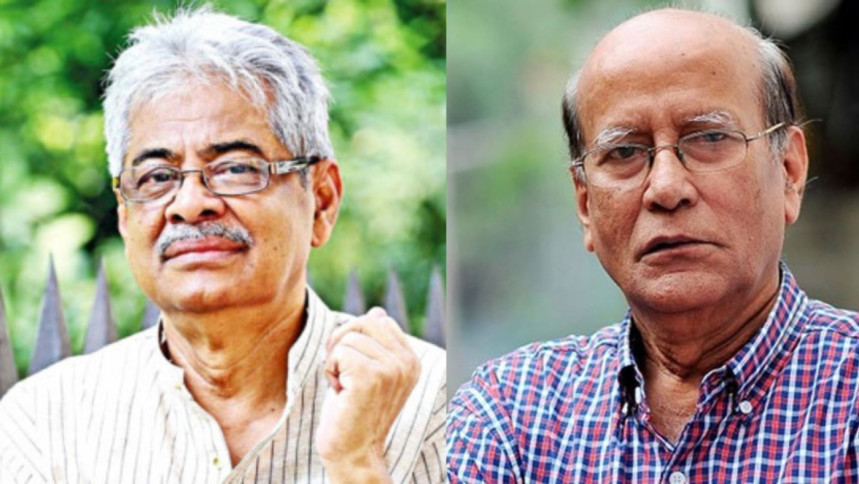 "A brilliant lyricist like Gazi Mazharul Anwar will not be born again in our country. It might seem like an exaggeration, but it is true," said veteran musician Khurshid Alam while reminiscing about Gazi Mazharul Anwar, who passed away on Sunday.
Khurshid Alam shared his memories of Gazi Mazharul Anwar, in an interview with The Daily Star.
We first met on the set of the film "Shadharon Meye". He wrote a song for that film, which was voiced by me. However, the song which made a huge impact in my career was "Dhire Dhire Chol Ghora", which was written by him. That song was used in the film "Shapmukti".
He also penned the lyrics of the song "Ma Go Ma", for the film "Shomadhi". The film became hit among the audience due to that song. Another classic song that he penned was "O Chokhe Chokh Poreche Jokhoni", voiced by Sabina Yasmin and I.
Gazi Mazharul Anwar had the magical capability to transform any emotion into words, poetically. That is why he could pen down so many beautiful and popular songs.
He has also written some beautiful patriotic songs. There are some few people who are able to write patriotic songs in such sweet and simple words -- he was one of them. We just lost another gem of our country. However, he will be alive in our hearts through his legendary songs.
Ever since we met, I had a very sweet relationship with him all my life. He was unrivaled in this country, in terms of film soundtracks.  
We last met at Bangladesh Shilpakala Academy, in the memorial program of Alam Khan. If I knew that it would be our last meet, I would have talked with him for a little longer.