The jury gave me my life back: Johnny Depp after winning defamation trial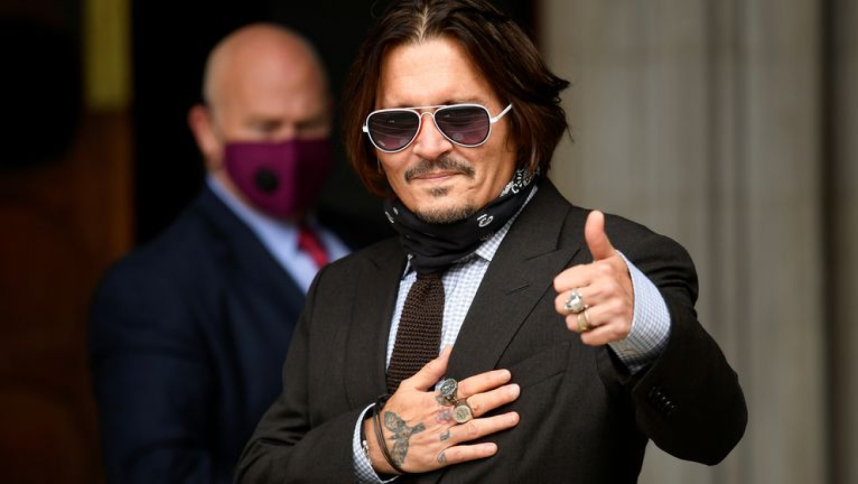 Johnny Depp issued a statement shortly after winning the highly publicised $15 million defamation case against ex-wife Amber Heard. The six-week-long proceedings finally came to an end after the jury supported Depp's allegations that Heard fabricated domestic abuse between the couple.
Depp, who is currently staying in the United Kingdom, could not attend the court trial yesterday. In his statement, the actor thanked the jury for finally giving his life back.
"Six years ago, my life, the lives of my children, the lives of those closest to me, and the lives of those who have supported and believed in me for many, many years were forever changed," the post read.
Deep stated that the media spewed that the media outright spread hatred toward him.
"False, very serious and criminal allegations" at him, triggering an "endless barrage of hateful content," the post continued.
"It had already traveled around the world twice within a nanosecond and it had a seismic impact on my life and my career," he said. "And six years later, the jury gave me my life back. I am truly humbled," the post concluded.
Johnny Depp sued Amber Heard for $50 million for writing an op-ed piece in Washington Post in 2018. The article claimed that she suffered from both mental and physical abuse. She stated that she was "a public figure representing domestic abuse." Although Heard didn't mention Johnny Deep's name his lawyers argued that Heard purposely tried to defame him with the article.
The Jury also rewarded Amber Heard $2 million in damages, as she was defamed by Depp's lawyer when he called her abuse allegations a hoax. The "Aquaman" actress also issued a statement saying that she was heartbroken by the verdict and that her loss is "a setback for women".