Tareque Masud Film Society to screen 50 movies over 266 days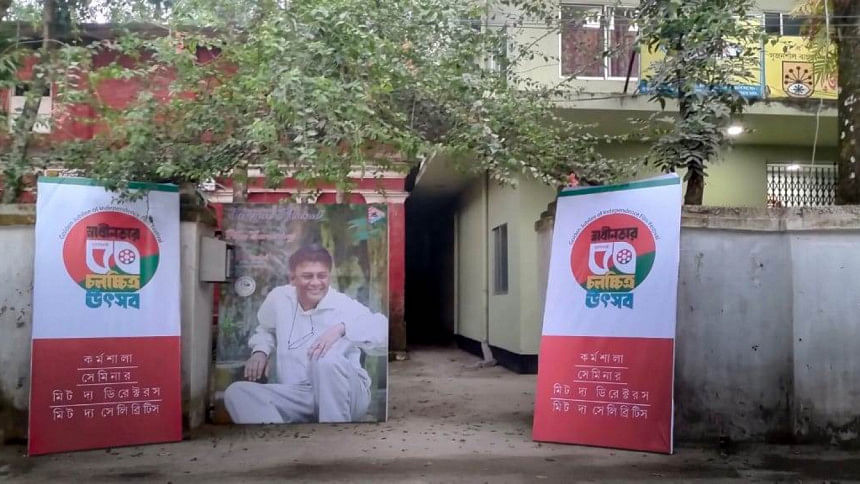 In preparation for the celebrations of the Golden Jubilee of Independence, the Tareque Masud Film Society has organised a special screening of 50 movies, which will be shown over 266 days, in Faridpur.
Screenings began on November 4, with Atul Sarkar, Deputy Commissioner of Faridpur inaugurating the opening ceremony—which took place at the district's Shilpakala Academy. Filmmakers Gazi Rakyat, Tauquir Ahmed, and actress Jyotika Jyoti attended the event as special guests.
Tareque Masud's "Noroshundor" and "Runway" were screened at the inauguration ceremony.
The festival will run for around nine months, screening 50 Bangladeshi films, including both Liberation War-based and commercial films. According to the General Secretary of the film society, HM Mehedi Hasan, every Thursday a selected list of films will be shown in the districts' Shilpakala Academy. The remaining days, the screening will take place at different auditoriums of educational institutes.
The shows are open for all, only requiring online registration. The list of films, that will be screened, can be found on Tareque Masud Film Society's Facebook page.
Some of the remarkable films that will showcased at the festival include: "Ora Egaro Jon", "Dheere Bohe Meghna", "Hulia", "Ekattorer Jishu", "Aguner Poroshmoni", Muktir Gaan", "Nodir Naam Modhumoti", "Dipu Number 2", "Matir Moyna", "Joyjatra", "Television", "Doob",  "Gor", "Nonajoler Kabbo", "Rehana Maryam Noor", and "Hawa", among other films which have earned critical appreciation.
The film society will also arrange other segments for the festival, which includes film workshops, meet the directors, and meet the celebrities.