Stars emotional on Argentina's win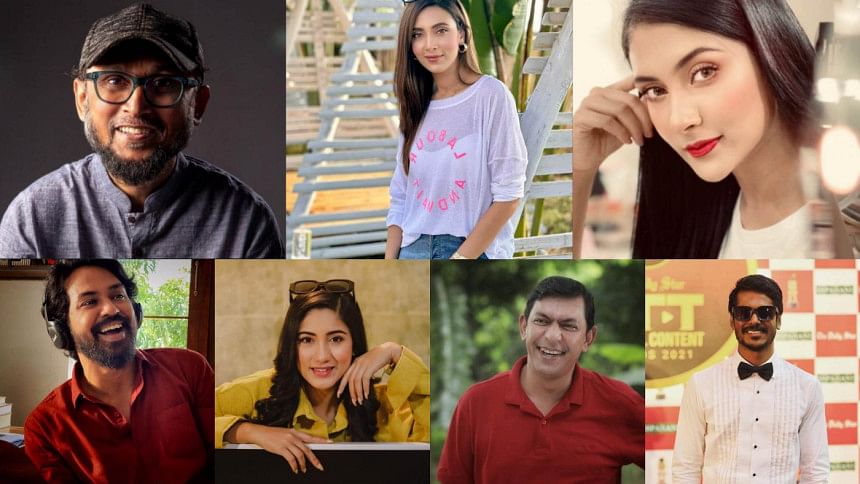 The FIFA World Cup 2022 closed its curtains with a big win for Argentina, after giving a tough fight against France. 
The joy of winning the world cup after 36 long years, excited the entire world. There were even reports that people in France are celebrating Argentina's victory!
Bangladeshi celebrities are sharing their happiness through social media. During the nail biting moments of today's match, they were keeping on sharing the flow of their thoughts through Facebook.
Celebrated director Ashfaque Nipun took to his social media, "The best world cup final ever! Better than a Nolan Film!
#Qatarworldcup2022". Although he is an avid fan of Brazil, he wrote in another of his posts, "Lionel Messi is the greatest player ever, putting all debates to an end. The World Cup couldn't have gone to a better footballer!
Take a bow, Messi. You won Argentina the World cup.
#Qatarworldcup2022 #Messi #argentina"
Popular actress Mehazabien Chowdhury shared, "Take that cup home Leo Messi," on her verified Facebook page.
Internationally acclaimed filmmaker Mostofa Sarwar Farooki posted, "Hands down the best final! 
Congratulations Argentina! The GOAT departs with the cup! What a beautiful moment for football!"
Noted actor Chanchal Chowdhury, a hardcore Argentine fan wrote the popular dialogue from him own film "Aynabaji", on his profile, "Bojho Nai Beparta?" (Did you get that?), adding a sketch of his much loved player Lionel Messi.
Actor Shohel Mondol took to his social media, "Vamos, what a game, what a win!"
Model and actress Safa Kabir also shared her joy on social media, "Champion Messi, HISTORY FOR ARGENTINA. HISTORY FOR MESSI.Congratulations to all the Argentine fans."
Another die hard fan of Brazil, actress Bidya Sinha Mim, who was heartbroken after her team lost, also congratulated Argentina, on such a festive occasion.