Sony releases Bangla poster for 'Spider-Man: Across the Spider-Verse'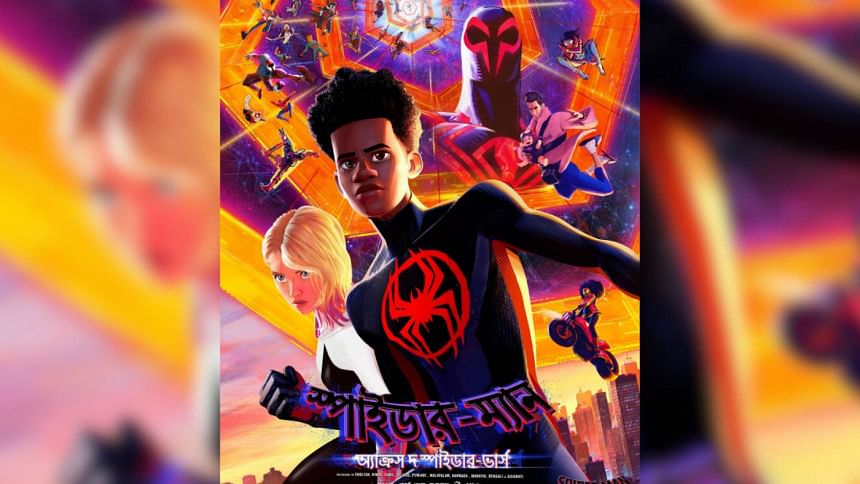 The long-awaited sequel to the Academy Award winning "Spider-Man: into the Spider-Verse" is finally set to be hitting the theatres soon on June 2. Sony has already released a multitude of posters for the new film, catering to the fans waiting eagerly all across the world.
Excitedly for the Bengali fans, there's a poster of "Spider Man- Across the Spider-Verse" in Bengali that has been released with posters in other languages like, English, Hindi, Tamil, Telugu, Punjabi, Gujarati, Marathi, Kannada and Malayalam. This was done as a promotion for the film's Pan-Indian release.
The poster showcases, Miles Morales (Shameik Moore), Gwen Stacy (Hailee Steinfeld), Peter B Parker (Jake Johnson) and the 2009 Spider-Man (Oscar Issac). One of the major appeals of the previous film was seeing the 'other' Spider-People across other worlds. In the newly released poster, there are glimpses of The Scarlet Spider, the Amazing Bag Man and Spider Punk. In an interesting cameo, the Spider-Man from the "Spider-Man Unlimited" animated series, a cat wearing a Spider-Man costume can also be seen.