"Saturday Afternoon" cleared for release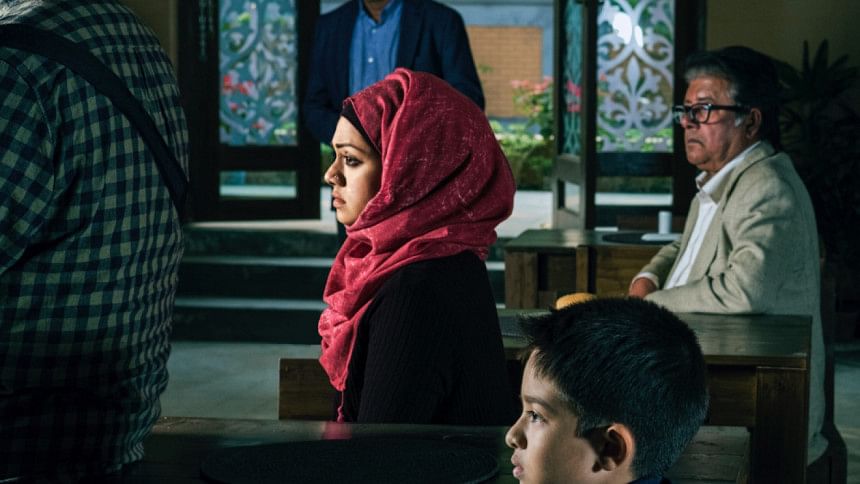 Reliable sources from the Bangladesh Film Censor Board have confirmed to The Daily Star that there are no more hurdles in order to release Mostofa Sarwar Farooki's film "Saturday Afternoon" (Shonibar Bikel).
The news comes after much controversy over the trailer of "Faraaz", another film based on the 2016 Holey Artisan attack, one of Bangladesh's most gruesome tragedies.
Mostafa Sarwar Farooki's film had been stuck in the Censor Board for years, while members of the board commented that it might 'disrupt' the image of Bangladesh. However, artistes and netizens felt that it was a major blockade to the freedom of expression and art, especially since the director had not used any real-life characters in his portrayal, which stars the likes of Mamunur Rashid, Indian star Parambrata Chattopadhyay, Zahid Hasan and Nusrat Imrose Tisha, among others.
"We will take to the streets if needed", Farooki had commented after the trailer for "Faraaz" had released, noting that it was a "great shame" for the country.
The appeal board which allowed the release of "Saturday Afternoon" (Shonibar Bikel) consisted of eminent actresses Suborna Mustafa and Sucharita, former Additional Secretary Nurul Karim, journalist and censor board member Shyamal Dutta.
"It was undoubtedly a great film", said Shyamal Dutta to The Daily Star. "The only catch is, the director has to release it with a disclaimer that it has not based on the Holey Artisan attack. Other than that, I don't see a problem."