Salman Khan rejected 'Chak De India' before SRK took the helm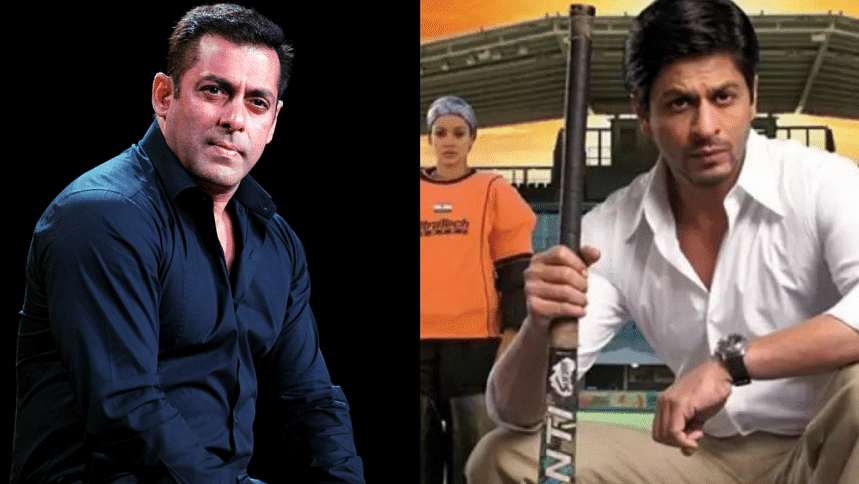 Shah Rukh Khan got rave reviews for playing Kabir Khan, captain of the Indian women's hockey team in "Chak De India". The idea of a fallen hero finding redemption by leading the women's team to victory won the hearts of audiences. Initially, SRK wasn't the first choice to play Kabir as the film was offered to Salman Khan.
During one of his film's promotion, Salman Khan stated as to why he rejected the film.
"When I was offered 'Chak De,' my image was completely different because I was doing 'Partner' and other similar films. In 'Chak De,' my sole concern was that my followers would want me to don a wig and win the match for India, which would not be appropriate for the film. That was not my preferred genre at the moment," said the actor.
"It was a more serious kind of film and I was doing more of a commercial genre cinema, which I am still doing. I would never leave the commercial movie zone," added the Bollywood superstar.
Despite negative and mixed reviews by the critics, combined with a poor opening box-office weekend, Salman Khan's "Kisi Ka Bhai Kisi Ki Jaan" is still surviving in theatres. After a poor opening of Rs 15 crore on Friday, the film went on to earn Rs 25 crore during the Eid holiday on Saturday and registered similar numbers on Sunday. The total collection as of now stands around Rs 66.5 crore.