'Prohelika' has been a miracle in my 22-year-old career: Chayanika Chowdhury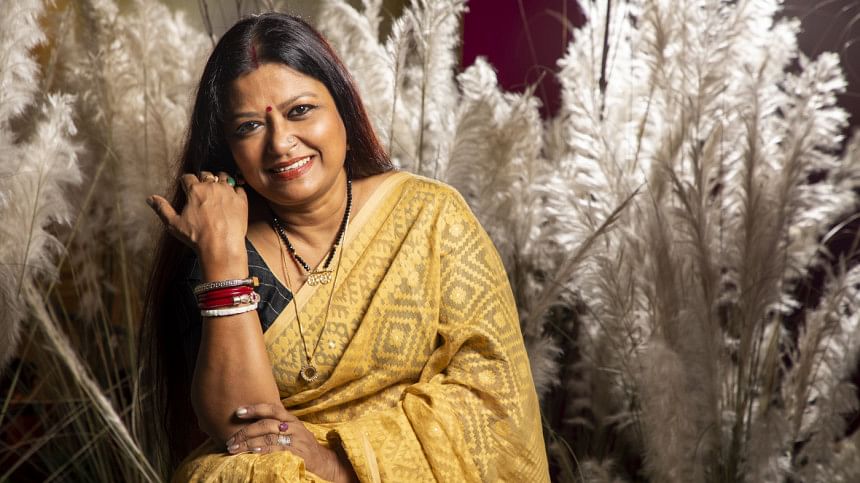 Since her debut in 2001 with the drama "Shesh Belay", Chayanika Chowdhury has been a household name in Bangladesh's showbiz industry. Moreover, in a male-dominated industry, she has carved her own mark as a courageous woman, stepping into the silver-screen with films like "Bishwoshundori" and "Prohelika". She drops by The Daily Star to talk about her illustrious career of 22 years.
What can you tell us about your feelings when you look back at your body of work thus far?
As I think about how far I have come in the industry today, I feel a sense of rejuvenation. I tend to ponder every single day about how I can make my coming days or years worthwhile. When I think about my struggles and the kind of insults I have had to overcome, I cannot help but think that I am where I am today because of the people who tried to offend me. I, in fact, want to thank those very people for bringing me here today.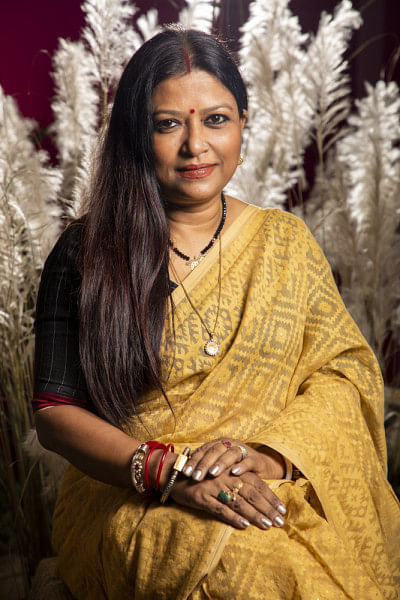 Who are the ones who have supported you throughout your career?
I was given my first platform thanks to Mujibur Rahman of Light and Shadow. It was a massive opportunity for me, I would've never realised my own capabilities had I not been given that support. I want to thank Anjan Chowdhury, Ajay Kumar Buru and Jamal Hossain for "Prohelika". I have people like Tamalika Karmaker, Mahfuz Ahmed, Imdadul Haq Milan and Faria Hossain including the teams I have worked with so far to thank, for my career.
Your second film 'Prohelika', has been very successful. What kind of reviews have you been getting?
"Your 'Prohelika' is just wonderful", is the first thing I have been hearing from people. The audience seems to be impressed by the story, songs and acting. Many have been excited by how they could not believe they were seeing Bubly on-screen. I've heard 'fantastic comeback' being used to describe Mahfuz Ahmed's acting, and the cinematography is again something that people seemed to love. Lastly, many viewers confessed that they noticed how they should not judge something based on looks only. 
How was directing your first film 'Bishwoshundori', compared to 'Prohelika'?
The first child is and always will be special and it is something that I should not compare other creations with. I can, however, admit that I was able to overcome a few of my mistakes whilst directing the second film. So, I basically learned much from my first one. I tried to do everything perfectly with "Prohelika". The outpour of love I received following its release has been miraculous. It competed with Shakib Khan and Nisho's films around Eid, even my producer was hesitant about releasing it when we did. "Prohelika's" performance ultimately delighted all of us, and I could go ahead with its release because I was confident about my craft.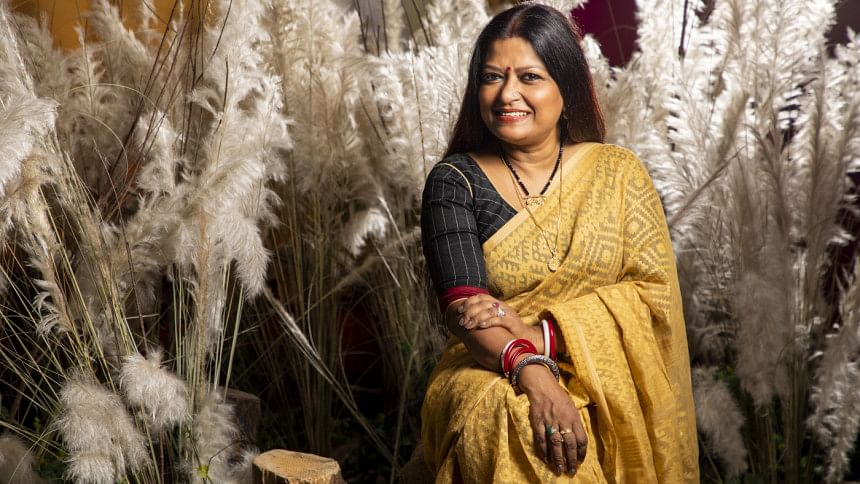 When you were directing 'Prohelika', did you feel like you were experiencing a new challenge at any point?
We had to shoot an eleven-minute-long sequence in one go. We might have rehearsed it three or four times, but it had to be done in one take. We didn't even need to film it a second time. It was an exciting challenge. The underwater shots were beautiful, but demanding as well.