Pori, Razz hold intimate wedding ceremony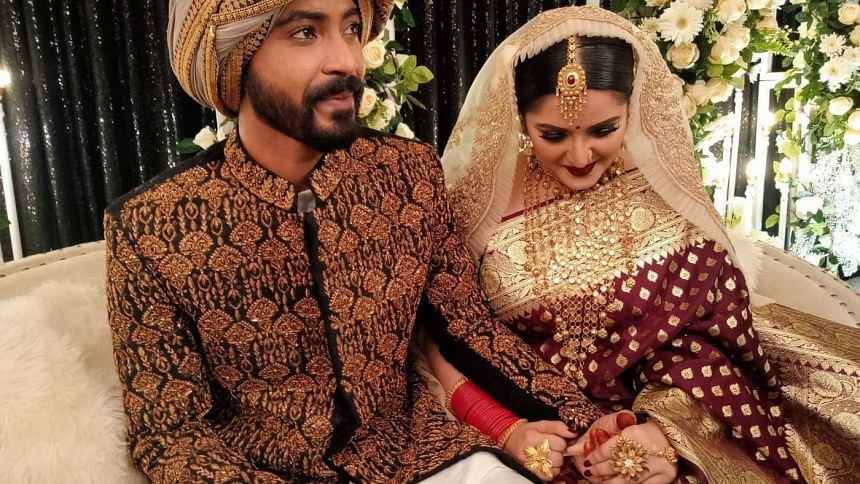 Pori Moni and Sariful Razz held an intimate wedding ceremony yesterday (Saturday), at the stroke of midnight. Both the bride and groom's family were present during the event, which took place in order to host a formal ceremony accommodating both families.
"When we got married on October 17, only a select few family members were present", said Razz to The Daily Star. "We are hosting this ceremony so that the family members from both sides can attend."
The actor added that taking pictures of the ceremony was also a reason that they decided to have the programme.
Pori and Razz met on the sets of Gias Uddin Selim's feature film "Gunin". After getting bail from the much- talked about narcotics case, the actress bonded with Razz, who was also recovering from an accident a deadly car accident in August last year.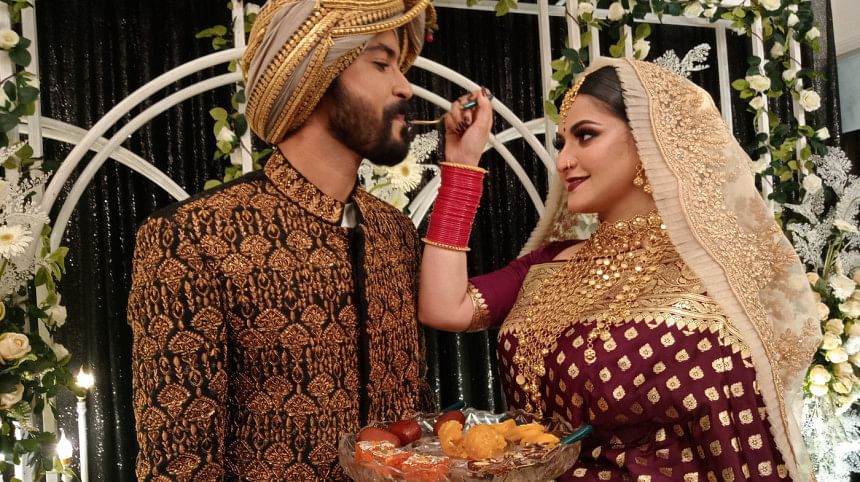 Speculations regarding their relationship started when they were spotted being close on Pori Moni's birthday on October 24.
The couple have only recently opened up about their marriage on January 10, announcing that they were also expecting their first child.
The couple have asked for prayers from their fans and well-wishers.