'Patalghor' portrays complex relationship between single-mother and daughter: Afsana Mimi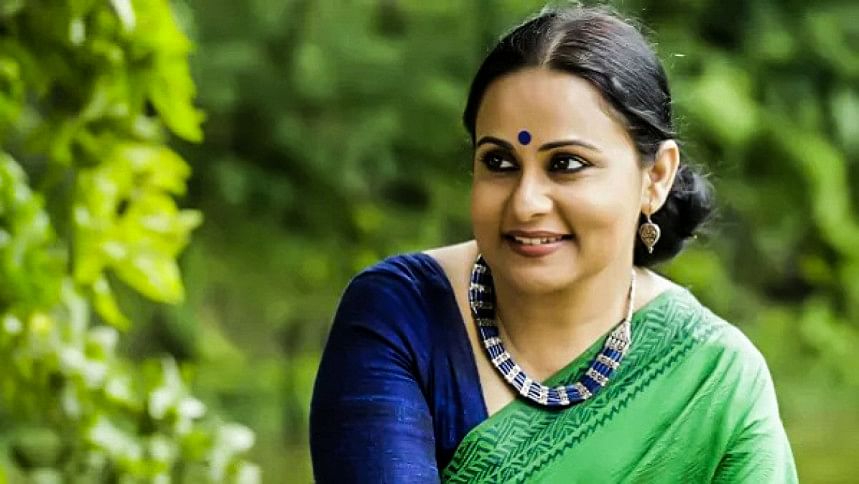 Afsana Mimi has seamlessly shifted from television to OTT, going from "Kothao Keu Nei" to "Mohanagar 2". The versatile actress also created a name for herself in films such as "Nodir Naam Modhumoti", "Chitra Nodir Pare", and "Priyotomesu", among others.
Afsana Mimi's upcoming film "Patalghor" will be released on Chorki on July 27. The actress will be seen playing a single mother, who struggles through life with her only daughter by her side. Nusraat Faria will appear as her daughter.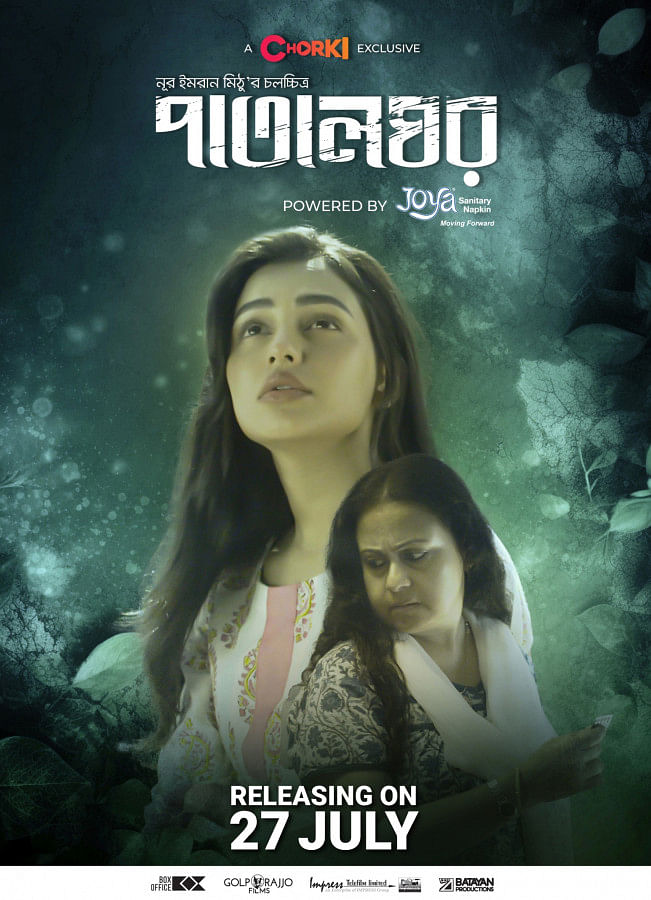 "This is the first time that I have worked with Nusraat Faria and I had an incredible time shooting with her, outdoors in Pangsha. We started shooting around October 2020 and the memories that we made there will forever be treasured in my heart," said the actor.
The film has an incredible ensemble of talented actors and Afsana Mimi is hopeful that audiences will surely love "Patalghor" based on its wonderful concept.
"The movie revolves around the bonding between a mother and a daughter. I play the role of a single mother who has to grapple with the complexities of her relationship with her daughter. The film highlights how distance tries to test our relationship, but our love pulls us back together," added the actor.
Prior to being released in Bangladesh, the film was screened in various international festivals and even competed in the 'Asian Competition' category at the prestigious Bengaluru International Film Festival. The film was also screened at the 53rd International Film Festival.
"Patalghor" also won the Best Feature film award at Nepal International Film Festival on March.
Although Afsana Mimi can be hardly seen in TV series, she has been channelling her efforts towards OTT.
"OTT has a wider range of audiences. People from all around the world, who understand Bangla, can fully enjoy the content. Furthermore, some of the programming is dubbed in different languages in order to reach a global audience. This makes OTT a fantastic medium for artistes," said the actor.
Afsana Mimi believes that a great number of producers are invested in producing quality content in OTT.
"OTT can be a wonderful example of how to produce great concepts, with exceptional acting. Directors are getting the perfect canvas to showcase their talents on a boarder spectrum. New talents and budding directors are coming to foray," stated Afsana Mimi.
When asked what is her biggest strength when it comes to acting, the accomplished actor replied it's the love of fans.
"I am here because of my fans. When it comes to shooting, we have to travel to numerous locations and my fans shower me with lots of affection. Their love is something truly priceless," the actress said.