Nusraat Faria starrer 'Abar Bibaho Obhijaan' released in India today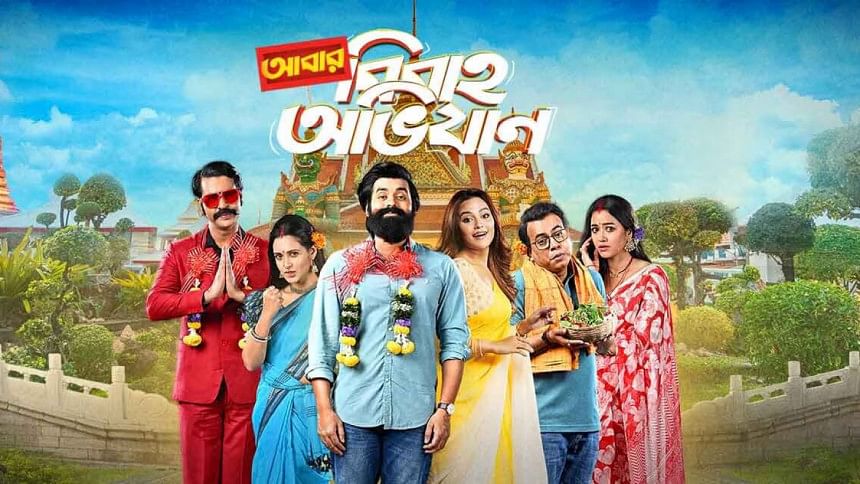 "Abar Bibaho Obhijaan", which stars popular actor Nusraat Faria, greeted the Indian audience today at the cinema halls. Directed by Soumik Haldar, the new production also features Ankush Hazra, Priyanka Sarkar, Anirban Bhattacharya, and Saurav Das, amongst others.
This will count as Nusraat Faria's fourth production with Kolkata's famed star Ankush Hazra. Taking to her social media account, the star posted a picture of her and Ankusk Hazra, earlier today.
In her post she wrote, "And here comes our 4th movie together. 'Abar Bibaho Obhijaan' released today all-over West Bengal. Enjoy this fun ride at your nearest hall."
Meanwhile, just yesterday, Nusraat Faria also announced her third project under the direction of Baba Yadav. Previously, the actor has appeared in Baba Yadav's directorial films "Boss 2" and "Badsha – The Don".
According to what Nusraat Faria shared with the media, her latest still untitled collaboration with Yadav will start shooting this coming August. She will be seen sharing the screen with Indian actor Somraj Maity on this project.