Nusraat Faria sings 'Shada Shada Kala Kala' on set of new project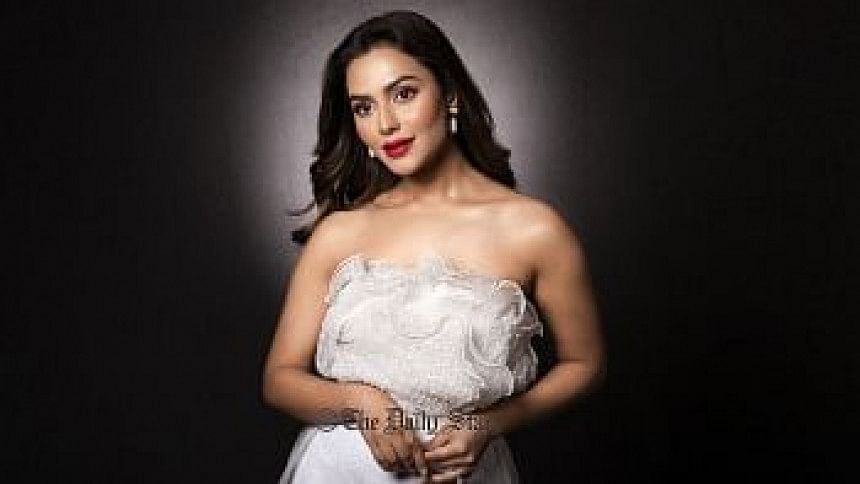 Nusraat Faria was recently spotted singing the popular song, "Shada Shada Kala Kala", from the film "Hawa". The video was shared by Indian filmmaker Raj Chakraborty on his verified social media.
On the set of Raj's upcoming OTT project, "Abar Proloy", Faria, after packing up, performed the song. 
The web-project is said to be a sequel to Raj's full-length film "Proloy", which was released in 2013. After over a decade, the director is returning with the sequel, but this time for ZEE5 global.
"Abar Proloy", where Faria will be seen singing, features Shashwata Chattopadhyay, Ritwick Chakraborty, Debasish Mondol, June Malia, and Kaushani Mukherjee, among others.
In the video, Faria was heard saying that they had finished shooting one of the scenes from "Abar Proloy" and that she was feeling really good about working with the team. "It is 2:41 am in the morning, and we just finished shooting a scene. All of the crew are really working hard, and here is a toast to them. I will sing a song on behalf of Bangladesh." 
Faria mesmerised those present and cheered them up with her performance, leaving many requesting for one more song from her. However, Faria instead said, "No more, pack up."