Nipun claims Chanchal's success is because of Shilpi Samity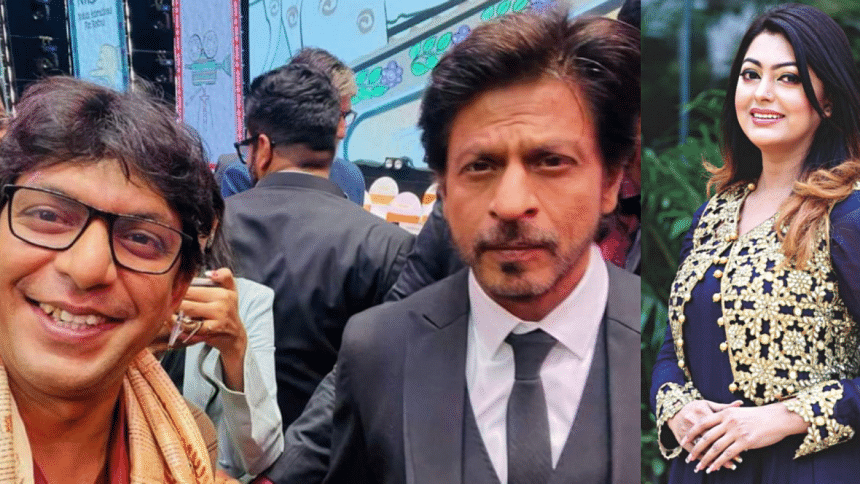 Bangladeshi actor Chanchal Chowdhury was seen to be sharing the same stage as the likes of Amitabh Bachchan, Jaya Bachchan, Shah Rukh Khan, Mahesh Bhatt, Shatrughan Sinha and Kumar Sanu yesterday at Kolkata International Film Festival. His pictures with Bollywood actor Shah Rukh Khan have created a buzz on the internet. 
Meanwhile, Nipun Akter, the current general secretary of the Bangladesh Film Artistes Association, claimed that the achievement of Chanchal is all because of her association. She feels that only after she and his panel came to the leadership of Shilpi Samiti, the film industry is flourishing. 
Nipun said all this to the media while she came to pay tribute to the portrait of the father of the nation Bangabandhu Sheikh Mujibur Rahman at BFDC on the occasion of Victory Day today. She was accompanied by Symon Sadiq, Shahnoor, and some other members of the artistes association at that time. 
When she was asked what is the achievement of the Bangladesh Film Artistes Association is one year, she replied, "You can see it in front of your eyes. All these years, no artistes of Bangladesh were able to share the stage with Amitabh Bachchan and Shah Rukh Khan. Only Chanchal Chowdhury made it possible. This is our achievement."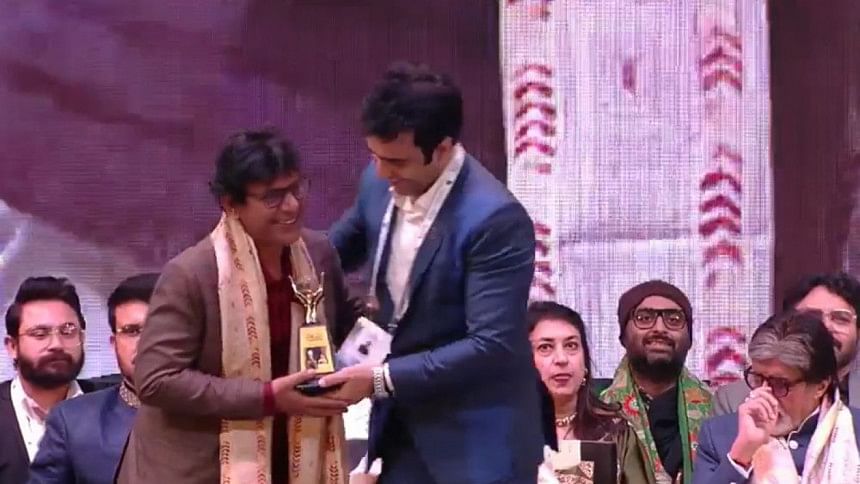 Interestingly, neither is Chanchal Chowdhury a member of the Bangladesh Film Artistes Association nor did he ever work in a BFDC-centric commercial film. Then how was the association responsible for his success? 
When asked this question, Nipun replied angrily, "Chanchal Chowdhury never said this kind of thing. He went as a representative of the Bangladeshi film industry. He did not say that he is from television. Please don't create conflict among the artistes."
Nipun also threatened the journalists and said, "His films are being shown in the same theatres where our films are shown. From now on, whoever asks such questions, I will file a complaint against him in the Ministry of Information."