'Birkonna Pritilata' and 'Bhagya' releases today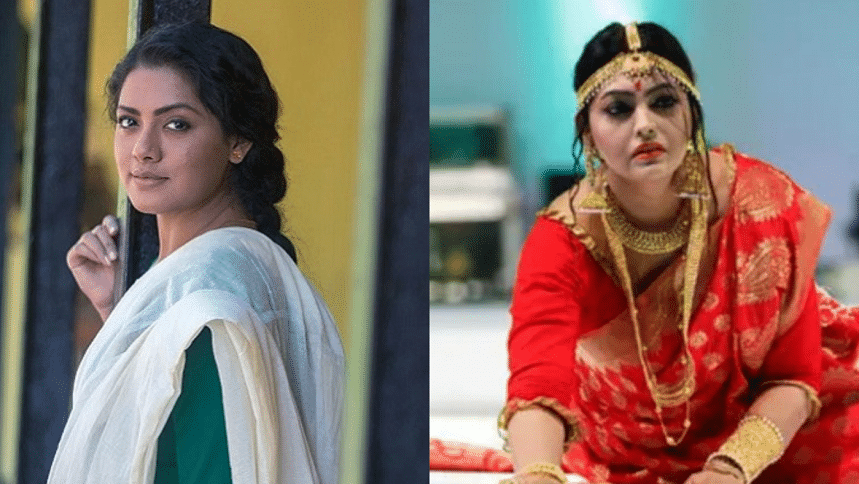 Filmmaker Pradip Ghosh directorial film titled 'Birkonna Pritilata,' featuring Nusrat Imrose Tisha in the title role, and Mahbubur Rahman directorial "Bhagya," featuring Nipun Akter in the lead role will be released today in theaters. 
"Birkonna Pritilata" will be released in 10 halls, and "Bhagya" will be released in 21 halls across the country. 
Fighting against the British, for the cause of freedom, under the leadership of Master Da Surya Sen, Pritilata made a name for herself in the history books. "Birkonna Pritilata" is based on the book "Bhalobasa Pritilata", by esteemed fiction writer, Selina Hossain. 
Tisha has played the daring character Pritilata, while Manoj Pramanik has donned revolutionary leader Ramakrishna Biswas in the film.   
Meanwhile, "Bhagya" will tell the story of a girl who is trapped by her uncle, who makes her do all kinds of immoral activities. One day, she decides to fight back and flee from home. The story of the film starts from there. 
In this film, Nipun Akter paired up with Munna. This is their second collaboration. Under the banner of Halima Kathachitra Productions, the film 'Bhagya' also stars Masum Aziz, Jasmin, Sangku Panja, Gangua, Sabiha Zaman, Gulshan Ara, and others.