'Mumbai Mafia: Police vs The Underworld' -Revisiting Mumbai's tumultuous era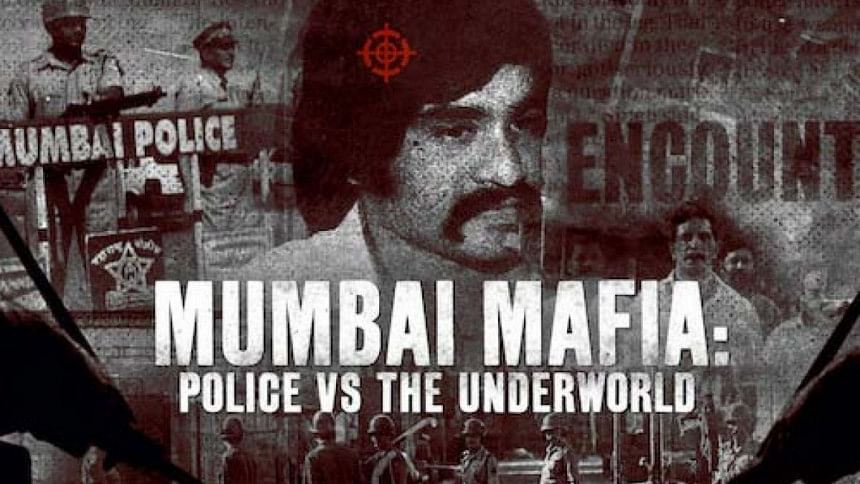 'Mumbai Mafia: Police vs The Underworld' started streaming on Netflix this week. Introducing '90s  Mumbai, the organized crime capital of India, the documentary underpins how Mumbai's organized crime structure evolved into a reign of the mafias and what drove the state apparatus to desperation.
The crazy world of destitute boys turned gangsters, insiders turned informants, police interrogations and all sorts of crimes is aptly captured in this documentary. Real policemen, criminals and journalists talk about the tumultuous times. Amalgamation of  footage from the original timeline and cinematic portrayals form the documentary. The real footage creates a truly immersive experience, one that is wrapped in suspense and apprehension. The cinematography is undoubtedly beautiful, capturing the gores and grim of the bustling city. But the power dynamics and individual actions in the cinematic portrayals could've been better synced to reality.
The documentary delves deep and explores several concepts untapped before. Encounters are viewed from the police force's point of view. The inner thoughts and professional dynamics that go on are narrated. On the other hand, how often lack of opportunities and belonging trap men into the structure of organized crime is depicted. While some enjoy this life, regret and guilt are present in many.
In the '90s, the communal tension brewing in India added a whole different layer to the scenario of rampant criminal activities. Mistrust in police and a parallel structure of the mafias in fact contributed to escalating the tensions. The documentary explores how terrorism often has its roots in material gains of criminals, and not in religious beliefs.
The riots of 1992, which marked notorious gangster Dawood Ibrahim as a terrorist, are well narrated. Police received unfettered powers after this attack, and numerous encounters followed. Although many police officials protested against this, this era continued without much objection.
Moreover, the reactions of the masses brought these encounter specialist officials a near mythological status. However, soon allegations of staging these encounters began pouring in. Activists began speaking out against these extrajudicial murders. Many called these encounter specialist officials "criminals in uniforms". Eventually, corruption charges lead to the arrests of many of these high profile cops and this marked the end of an era of Mumbai.
Present Mumbai, India's shining financial capital, does not bear any signs of the precarious times. However, this documentary reminds us that when the system fails on the basics, complexities only culminate.