Mim's year-long wait ends with 'Antarjal'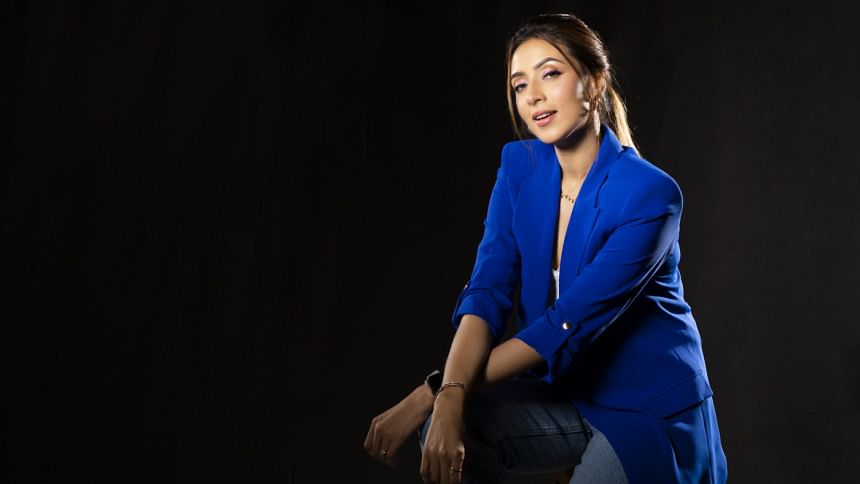 Famed Dhallywood actress Bidya Sinha Mim will finally be making this year's return to the silver screen tomorrow with "Antarjal".
When the actress recently spoke to The Daily Star, she revealed that she is just as excited as the audience, to watch the much-anticipated film on the big screen.
"Since it is the first cyber thriller film in the country, it was produced with much care and love," added the "Amar Ache Jol" actress.
In terms of communicating her feelings about appearing on the big screen after almost a year, she said, "It is always a joyous feeling for me. As an actor, one simply has to just wait until the release of their movie. I have been waiting too, so I am extremely glad that I get to return with a new film."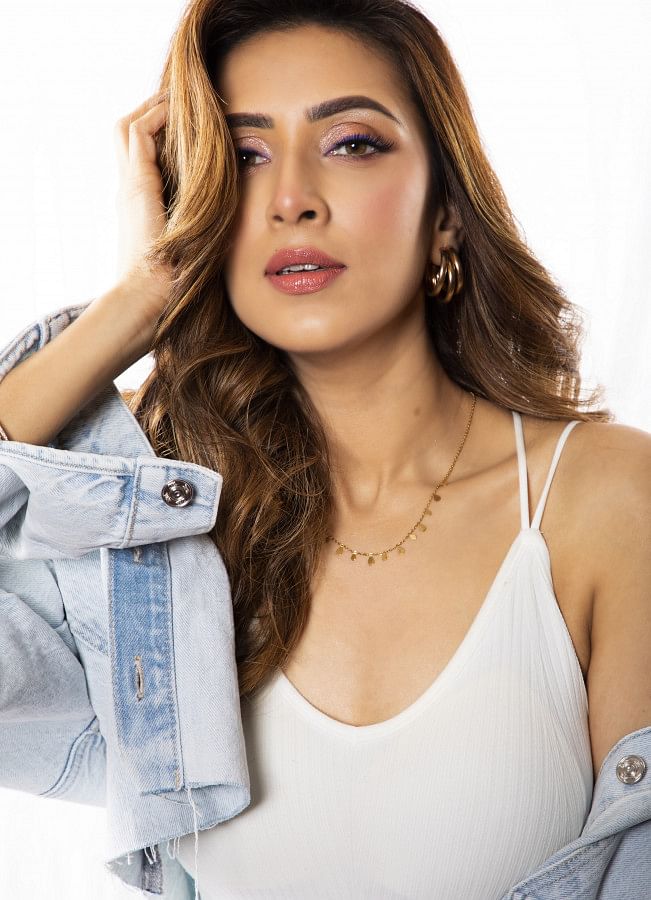 "Everyone will like 'Antarjal'. Recently the song 'Welcome to Antarjal' was released and we have been getting a lot of appreciation for it," she added.
The actress has plans to visit several cinemas on the occasion of the release of "Antarjal" tomorrow. She hopes to discuss the film with filmgoers.
She said that the audience's love is the most important thing, "I will go to the theater to see the manifestation of their love."
Talking about the character she is playing, the Dhallywood actress said, "I try to immerse myself into whichever character I choose to play. My character is different in 'Antarjal'. I definitely like the role and I acted with sincerity."
"Antarjal" is being released in a record number of theaters across Canada and America on the day of its official release in Bangladesh. In this regard, Mim said, "The film is hopefully going to set a record abroad."
"It is definitely a huge matter for Bangladeshi cinema, since, our film is going to the world market." She added.
Lastly, Mim said, "I want to tell my fans that I act for them. I have always moved forward with their love and I wish for everyone's love for 'Antarjal'."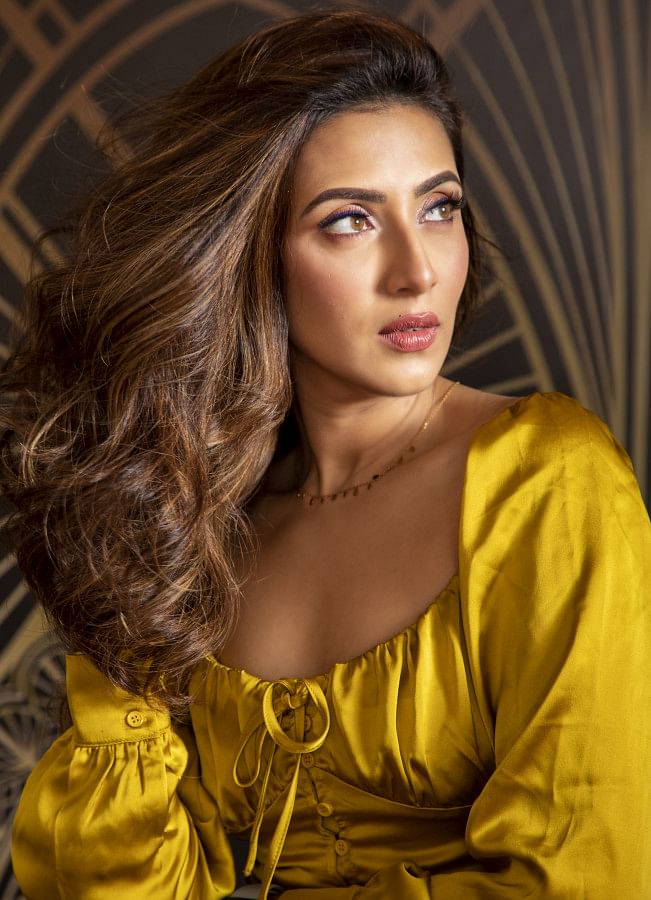 Last year, Mim's films "Poran" and "Damal" were released and both were directed by Raihan Rafi.
"Poran" became a massive hit and propelled the beautiful actress to become a much-discussed name in the industry.
On the other hand, Mim amassed much appreciation for "Damal" as the story is based on our Liberation War.