For me, 'Rarang' is another name for love: Chanchal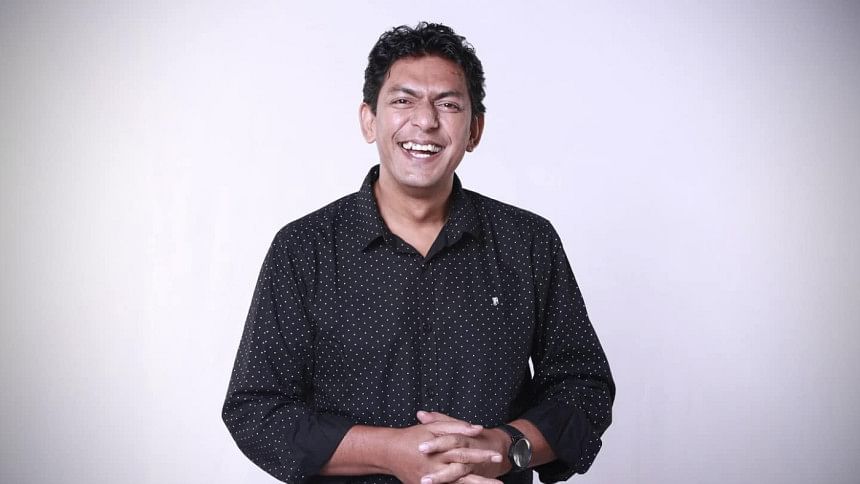 "Rarang", the popular stage play by Aranyak Natyadal, will be staged again tomorrow—on the occasion of May Day—at the Experimental Theatre Hall of Bangladesh Shilpakala Academy. The play has been written and directed by eminent thespian, Mamunur Rashid. 
In the play, noted actor Chanchal Chowdhury plays the role of the daroga. Even though Chanchal is quite busy with his acting nowadays, he still manages to make time for theatre. 
"I have a strong attraction to the theatre. I love stage plays, because this is where I belong. I want to continue acting on stage in the future," said Chanchal to The Daily Star. 
"I also feel a certain kind of responsibility towards theatre. I have started my acting career here, that's why I can't leave the stage. If the senior artistes like us continue acting in the theatre, then newcomers will be inspired as well," he added. 
In reply to another question, Chanchal spoke about his immense love for Aranyak Natyadal, where he began his acting career. 
"Theatre is like an addiction to me. When I came to the capital to study at Dhaka University, I got involved with Aranyak Natyadal. My strong addiction to this theatre troupe is still there. I hope it will last forever," Chanchal shared. 
Chanchal Chowdhury was in the first-ever production of "Rarang", and has continued honouring its legacy by performing in the 199th and 200th productions of the play. 
"This is the play that I have performed the most on stage. For me, 'Rarang' is another name for love," Chanchal said. 
"Rarang" sheds light on the rebellion of the Santal community—an indigenous minority group living in the country's northern region—against the oppression of the British regime. A Santal word, rarang means "a call to rise". The story of the play narrates the life of the great Santal leader, Alfred Soren, who died a valiant death fighting against the oppression of the British.