Mamunur Rashid wins prestigious Momtazuddin Ahmed award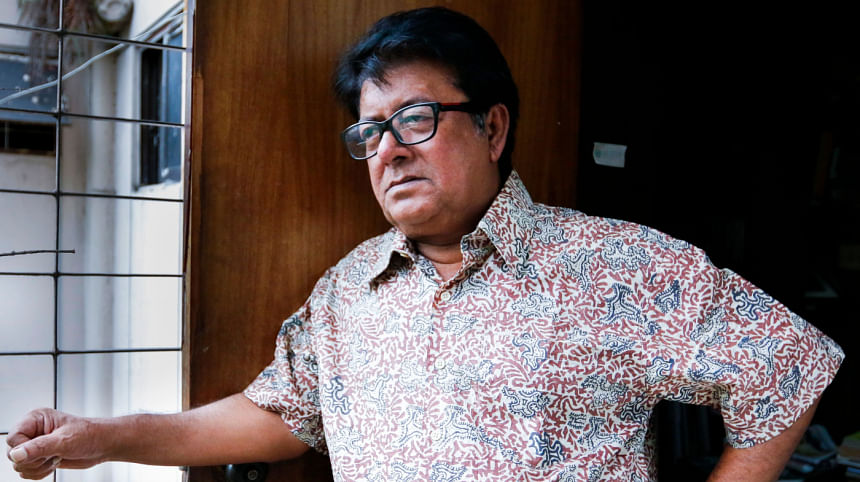 Bangla Academy is going to felicitate renowned thespian and playwright, Mamunur Rashid with the prestigious 'Momtazuddin Ahmed Natyajan Award'.
The eminent actor received the award confirmation letter today, and confirmed the news to The Daily Star.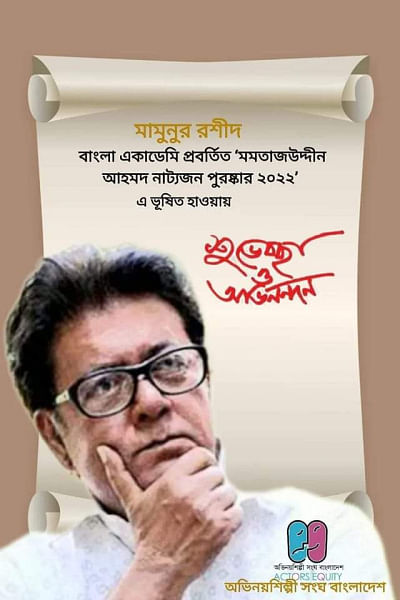 "It feels great to receive such a prestigious award. Any kind of recognition at this age inspires us to give our best in the future," said the actor.
"Professor Momtazuddin Ahmed was someone I truly appreciated with all my heart. He was my close friend and confidante. Even though he was older than me, he was someone I could easily open up to. I am truly overwhelmed that they are honouring me with this award," added Mamunur Rashid.
"When I received the letter, I kept thinking about Momtazuddin. He and I shared the same passion for theatre, and together we have seen so many transitions in its path and its execution of stage play," mentioned the actor.
Asaduzzaman Noor received the award in 2021, while Dr. Professor Ratan Siddique won the award in 2020.
Mamunur Rashid has has immense contributions in Bangladesh's theatre movement. He has written, directed and acted in TV series for over 50 years. He has received Ekushey Padak and National Award for his contributions.
Recently, he staged the 200th show of "Rarang", which was both written and directed by him.