'Maa' and 'Adim' released in theatres today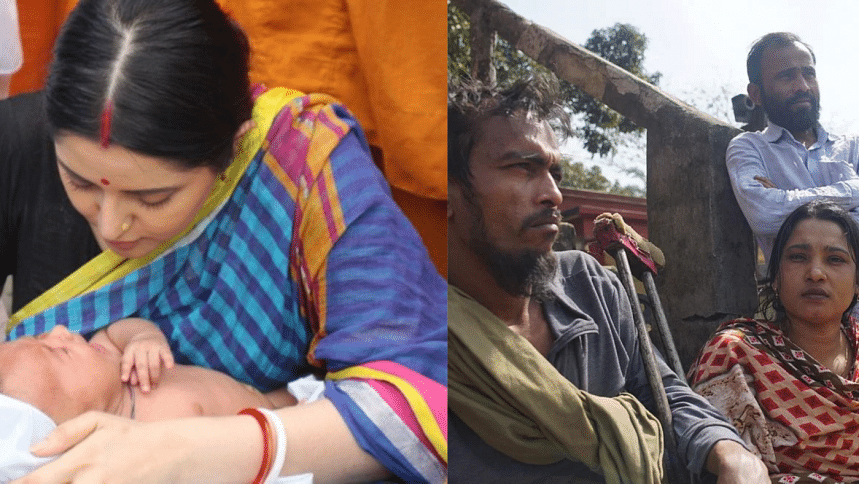 After a blockbuster Eid this year, two films, titled "Maa," directed by Aranya Anawer, and "Adim," directed by Juboraj Shamim, were released today in theaters. Both films were released in just three halls. There will be nine shows every day for both films. 
"Maa" was released in Star Cineplex (Sony Square), Blockbusters Cinemas, and Roots Cineclb in Sirajgonj. Meanwhile, "Adim" was released in Star Cineplex (Bashundhara), Blockbusters Cinemas  and Cinescope in Narayangonj. 
In the film "Maa", Pori Moni plays the role of a mother for the first time, leaving behind her 'glam' persona. Set in the background of our Liberation War, Pori Moni portrays Beena, a woman who has a six-month-old baby. The story of the film revolves around the little baby. 
The film recently premiered at the ongoing Cannes Film Festival, in the Marché du film segment.
On the other hand, "Adim" tells the story of slum dwellers and their struggles for survival and dignity in the face of poverty and deprivation. The film was shot entirely in a slum in Tongi and features a cast of mostly non-professional actors.
What makes "Adim" unique is that it was produced with the help of crowdfunding and the support of ordinary people, rather than through traditional means of financing. "Adim" has already won international recognition, having been awarded the Best Feature Film prize at the Moscow Indie Film Festival.