Laksham to LA: A Bangladeshi's journey to Hollywood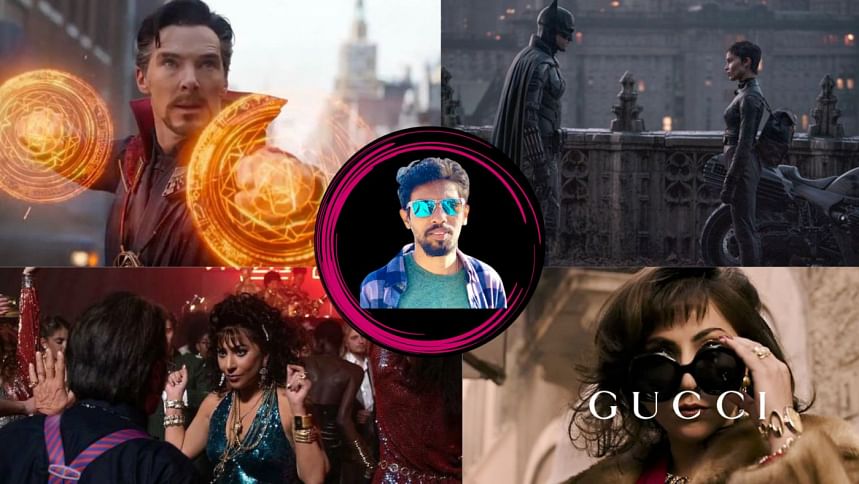 Trailers and teasers play a major part in the film industry. There are entire production studios that specialise in just making trailers. After all, trailers and teasers give a movie the opportunity to make a first impression on audiences.
While people might not be aware of it, the trailers and teasers for some of the most successful film franchises—such as Marvel Studios' "Doctor Strange" and DC Extended Universe's "The Batman"—were touched by the hands of a young Bangladeshi motion graphics designer.
Kamrul Hasan Jisan, born and brought up in Bangladesh, has made great strides towards achieving his dream of becoming a motion graphic designer in the US. The motion graphic designer for Wild Card Creative group opened up to The Daily Star for a heartfelt chat about his journey, from Laksham to Los Angeles.
What led to you wanting to become a motion graphics designer?
I was brought up in Laksham, Cumilla, in a very cultural family who were involved in theatre. While their love for the arts had a great influence on me, my dream of working in this line began in 2002, when I first came across "Lord of the Rings".
I was amazed by the type of graphics in Hollywood movies at that time, and so I began pursuing a course in graphics design under a local institution in Laksham.
How did your journey as a motion graphic designer begin?
I first moved to Dhaka in 2008, and began practicing Photoshop with the help of YouTube. With time, I became acquainted with 3D animation and motion graphics, but was limited by the lack of a computer on which I could practice.
In 2010, I began my bachelors in CSE from Ahsanullah University of Science and Technology. By then, I was already earning money through photography and graphic designing.
Around 2012, a senior from my university asked if I would be interested to join his company as a graphic designer, particularly for motion graphics. Even though I did not know anything about motion graphics at that time, I decided to say yes. I learned the basics of motion graphics design overnight from YouTube and joined my first job the next day. 
In 2013, I left my job and also dropped out of university. After that, I didn't do much in Bangladesh. I did apply for graphic designer positions in Bangladesh, but was not able to secure a job anywhere. Maybe, back then, I was not capable enough.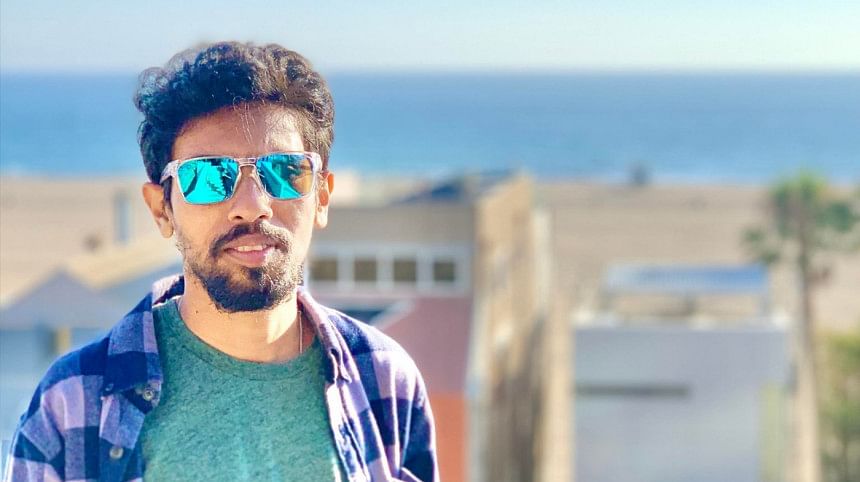 Tell us about your journey to Hollywood.
Me and my family came to the US in September of 2016. Here, I worked in a newspaper from New York as a graphic designer. However, I always knew that I wanted to work in cinema. The thirst to work in cinema brought me to Los Angeles in 2017. It was when COVID began that I left my current job to find luck in Hollywood. 
During the lockdown, I began pursuing my dream because there was nothing else keeping me busy. I started watching tutorials, movies and also reading articles about graphic design. I used to sit in front of my PC for at least 16 to 17 hours every day for a year. I just wanted to be the best, and this was my last hope.
I started learning software like After Effects, Cinema 4D, Houdini, and Nuke which are used in Hollywood. In February 2021, I felt that I was ready. I made my showreel/portfolio, and started to send it to 30-40 production houses each day. However, I was not getting called to interviews. I even messaged my showreel to a lot of directors and producers personally.
Finally, after three months, my current company, Wild Card Creative, messaged me and asked if I could start working for them. I agreed, and joined them in November of last year.
What was your first Hollywood gig?
My first gig was making a trailer for the film "Last Night in Soho". However, personally I feel that my first proper gig was the trailer for "House of Gucci".
Then I worked on making the trailers for Steven Spielberg's film "West Side Story". Coming from the suburbs of Bangladesh, it was a big deal for me to work on a Spielberg film, and to watch my work on television.
Eventually, I worked in big projects like "Doctor Strange and the Multiverse of Madness", "The Batman", "Bosch: Legacy", "Morbius", and "Tehran". 
Where do you see your career headed in the near future?
Right now, I'm very satisfied. There was a time when my friends and family discouraged me, and mocked me for my dreams. But 15 years of struggle have finally paid-off.
Ten years down the line, I want to see myself as an art director. My dream is to become a world-renowned art director and win a Golden Globe Award.