First-day tickets of 'Doctor Strange 2' sell out at Star Cineplex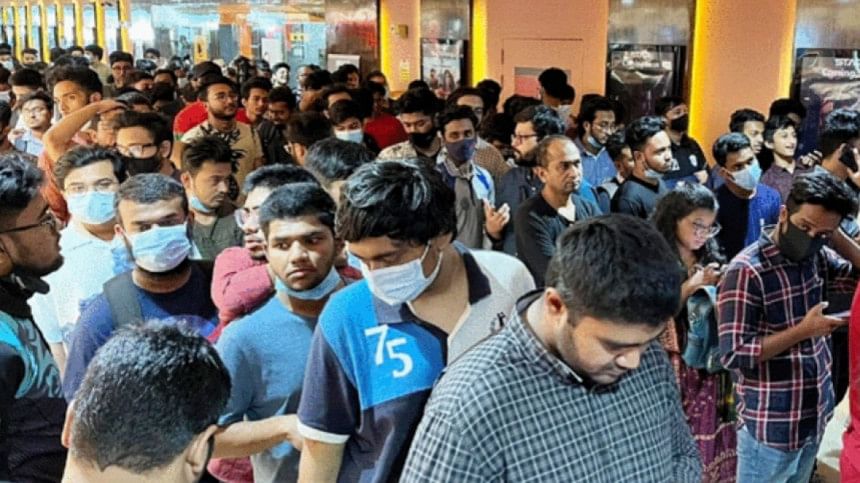 People have been queuing up in front of Star Cineplex to buy advance tickets for the much-awaited sequel to 2016's "Doctor Strange." 
"Doctor Strange in the Multiverse of Madness" will be released on May 6 in Bangladesh. 
Authorities at Star Cineplex have confirmed that tickets for the first screening of the upcoming film are already sold out at all of their branches. 
Huge crowds have been standing in lines for hours in front of their premises since Thursday morning.
Directed by Sam Raimi, the movie stars Benedict Cumberbatch in the lead role of the popular franchise.
Earlier, there was a similar sense of anticipation amongst fans during the releases of "Avengers: End Game" and "Avengers: Infinity War".