'Kantara' vs 'Brahmastra': The battle of the Shivas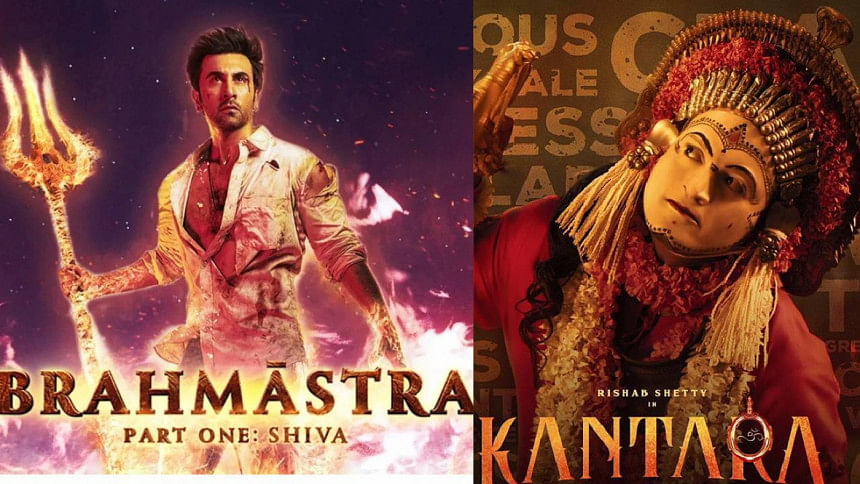 While most debates surrounding the showbiz industry in India these days tend to compare the original South Indian releases with its Bollywood remakes, the fact that original releases crafted by these non-Hindi Indian industries have been doing extremely well at the box office remains steady.
With that in mind, this article takes yet another comparative uptake on two recent releases—the Kannada-based production "Kantara – A Legend" and "Brahmastra: Part One – Shiva".
Rishab Shetty's "Kantara- A Legend", originally made in the Kannada language, was released in Hindi on Netflix on December 9. While this film had garnered a lot of positive criticism for the way it has been made, an undeniable fact remains—once again, the south-based Indian production made sure Bollywood's glamorised projection of a story can be overshadowed by the surrealistic portrayal of truth.
Coming down to the reasons why comparisons are being made with Bollywood, the Ranbir Kapoor and Alia Bhatt starrer fantasy action-adventure "Brahmastra: Part One – Shiva"—made on a noteworthy budget of around Rs 400 crore, did leave a mark on the box office.
However, comparing it with "Kantara", which lingered on a mere budget of Rs 16 crore and earned similar revenue, circulating around the figure Rs 450 crore, seems unjust to begin with.
Despite such a gap in investment, "Kantara" takes a rather tough swing, leaving "Brahmastra" way behind in the race.  
Starting from the first appearance of the lead characters on the two films—both named Shiva—"Brahmastra" lost the battle then and there as Shetty's bullfight scene leaves an impact much greater than the use of VFX does when Ranbir is introduced to the audience in the B-Town production.
The overall vibe of "Brahmastra" was just too deific, with only two shades (black and white) projecting two sides: good and evil. Meanwhile, Shetty's 'Kambala' champ (Shiva) had so much more to offer.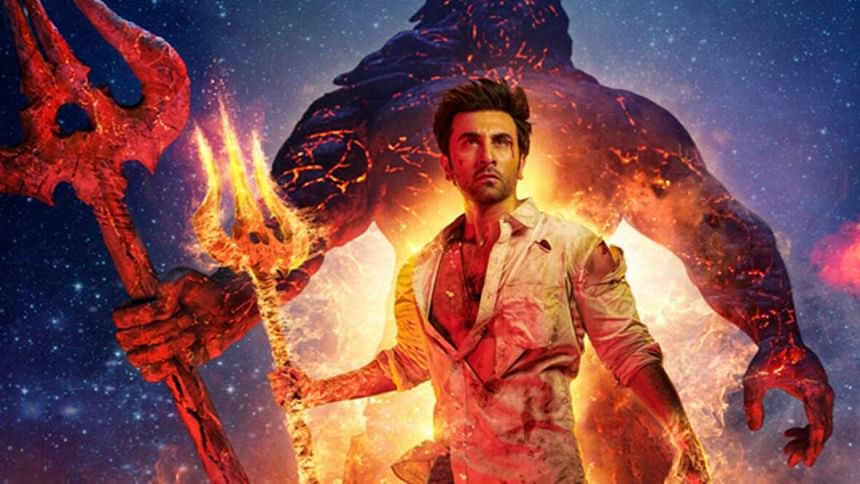 Despite being an avatar of a locally worshipped god, Panjuli Dev, "Kantara" put forward a rather humane projection of Shiva.
While both the Shivas were projected as mighty and worthy of their stance, Shetty appeared relatable with his flaws, was mischievous which was enjoyable, and also very strongly devoted to his will.
On the other hand, Ranbir's Shiva was just too divine and too good to be true.
Character sketching is a skill that "Brahmastra" director Ayan Mukherjee seems to lack, as even the character of Isha (played by Alia Bhatt), which was supposed to radiate the presence of Parvati supporting her Mahadev in the film, was non-sensical, unreal, and very illusory.
On the contrary, Shetty decided to put forward his Leela (played by Sapthami Gowda) as a strong, independent, and powerful village girl who becomes a forest officer, despite the social challenges she has grown up with.
However, the biggest catch lies in the way the two narratives decide to mingle with the background of mythology. While "Brahmastra" tries to project a very superficial uptake on the Mahabharata, "Kantara" only radiates the raw essence of a belief burning vibrantly in the hearts of forest dwellers of Kaadubettu village.
Leaving the classic old-testament themes of religion aside, "Kantara" dedicatedly focuses on projecting themes in countering positions, showcasing the conflicts between myth and modernism, reality and rationality, fact and truth, politics and faith, and duty and consciousness. 
While "Brahmastra" only goes to a point where the story is too predictable, "Kantara" looks to explore themes of feminism and discrimination on the basis of class, and the powerplay between religion and politics, in a very subtle manner.
To sum it up, despite "Brahmastra" being a 'good vs evil' story that is narrated in a 'by the books' manner—with a high-budget for VFX and other such visual enhancers—"Kantara" is a wonderfully contextualised adaptation of the same narrative presented in a more realistic, natural, and relatable form.
Blaming it on the actors won't do justice as it is the maker's job to form characters in layers that come to life when they appear on the screen.
However, with both the "Shivas" in mind, Shetty does a far better job than Ayan Mukherjee and Ranbir Kapoor, leaving its audience with a once-in-a-lifetime experience.