I have a thirst for learning: Moutushi Biswas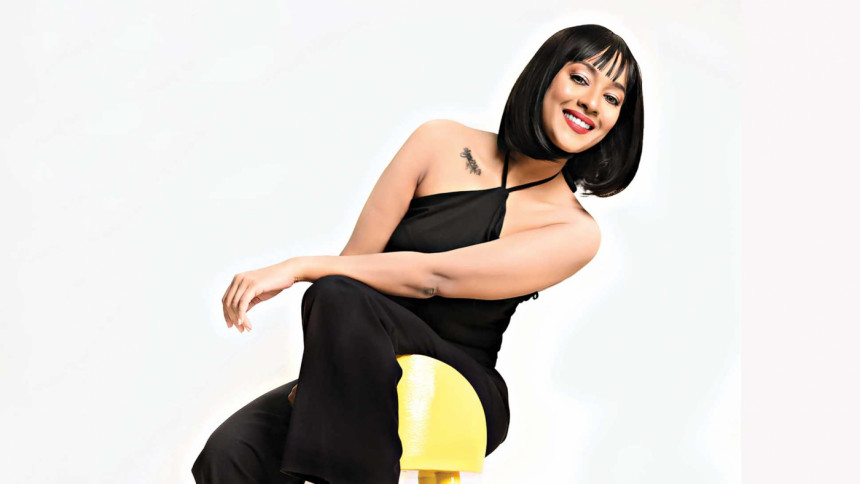 Celebrating the golden jubilee of Bangladesh's independence, Bangladesh has been selected as the theme country in this year's Mumbai International Film Festival (MIFF). Known as the oldest film festival of short and documentary films in South Asia, it will feature 11 Bangladeshi projects this year, from May 29 to June 4.
Moutushi Biswas will feature in "Araimon Shopno" and "Ripples (Dheu)", among the selected films.
We caught up with the artiste, as she discussed international acclamations, and representing Bangladesh on the world stage.
Congratulations on being featured in MIFF. What was your reaction upon learning this news?
It feels like a double treat! I am grateful to the entire team of both of the projects. Apart from putting best efforts, I have immensely enjoyed working in both of the projects.
Tell us about "Araimon Shopno".
The project is directed by Abu Shahed Emon, which highlights the struggles of marginalised people amid the COVID-19 crisis. It was one of the shorts featured in the series "Bagh Bondi Singho Bondi", aired in the streaming platform Binge. I feel honoured to have the opportunity of sharing the screen with Fazlur Rahman Babu, in this short film.
"Ripples" is yet to be released. What is it about?
Inspired by Purabi Basu's short story `Eker Bhetor Paach', it is written and directed by Senjutee Suborna Tushee. This is her first project in Bangladesh -- she is a student of Film and Television Institute of India, also known as the Pune Film Institute. The film is made by a woman, portraying a woman, for women.
We shot the project in Bikrampur during the pandemic. Keeping the storyline off-the-shelf, the presentation has been altered, thereby making it theatre based. I have portrayed a theatre activist, who is also a musician. For this I had to play guitar taking real lessons from a music director. It was challenging but a completely new experience for me. The project will release soon.
It will be premiered in Bangladesh Focus section at the festival.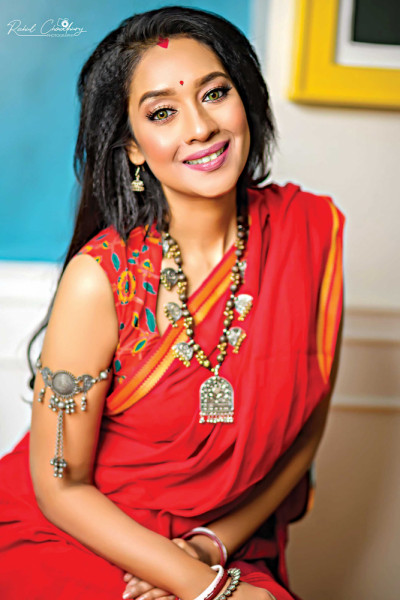 Bangladeshi films, and television projects are showing up in international festivals. However, we still lack proper filmmaking institutes and acting schools. What is your insight on that?  
The fact that are trying to learn and making a conscious effort is commendable. Although we have departments on filmmaking, but most of artistes, still come from informal backgrounds. I am in no place to comment, but I can share what I do for myself. I research a lot on acting, I have a thirst for learning something new. Recently, I have enrolled for a workshop arranged by Shadhona, which will be supervised by the great Syed Jamil Ahmed. It is on screenplay writing. As an actor, we must explore and look for every resource we can use for our own improvement.
What are your upcoming projects?
I have completed working on "Dear Satyajit", directed by Prashoon Rahman. The film is expected to release soon.
Photos: Rahul Chowdhury Luna