I enjoy every bit of my life: Afzal Hossain on turning 69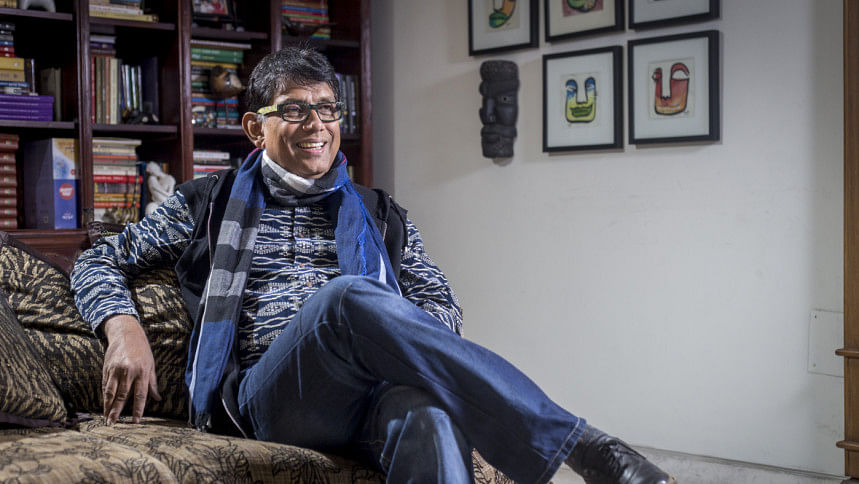 Evergreen actor Afzal Hossain turned 69 today. In his illustrious career, he has been honoured with numerous awards, including the Ekushey Padak.
"Parle Na Rumki", "Kul Nai Kinar Nai", "Rokte Angurlota, Bohubrihi", are just a few of the timeless projects featuring the actor during his stint on the small screen.
The multitalented artiste is a director, artiste, writer and an ad filmmaker as well. Apart from acting, he is busy with his directorial venture as well.
When asked about this long journey of life, the artiste smiled and said, "I have never felt my age actually, but if I look about the experiences, that's a lot."
Afzal Hossain is a workaholic. Even on his birthday, he is at the office. "I am spending the day like another usual day, although in the evening, I will spend time with my loved ones," shared the actor.
To him, birthdays are not special, rather he enjoys every day of his life. "I enjoy every bit of my life; each day is equally important to me.
Director Afzal Hossain's project "Mawa Theke Hawa" was aired this Eid-ul-Azha. Besides acting in another series, "Chhoto Kaku", he has been acting in this fiction as well.
He will soon be making his directorial debut with the film, "Maniker Laal Kakra", featuring Ferdous and Sohana Saba.
Meanwhile, he has completed shooting for a few films, as an actor, including "Japito Jibon" and "Oporajeyo". Afzal Hossain can also be regularly seen on OTT platforms as well. His extraordinary performances have earned him the love of people in every medium.
On such an auspicious day, he has been showered with wishes and blessings from close ones, fans, and well-wishers. "It feels like a great achievement, and definitely a blessing to get love and respect from people as an artiste."