I didn't post against Shakib, it's just a religious post: Ziaul Roshan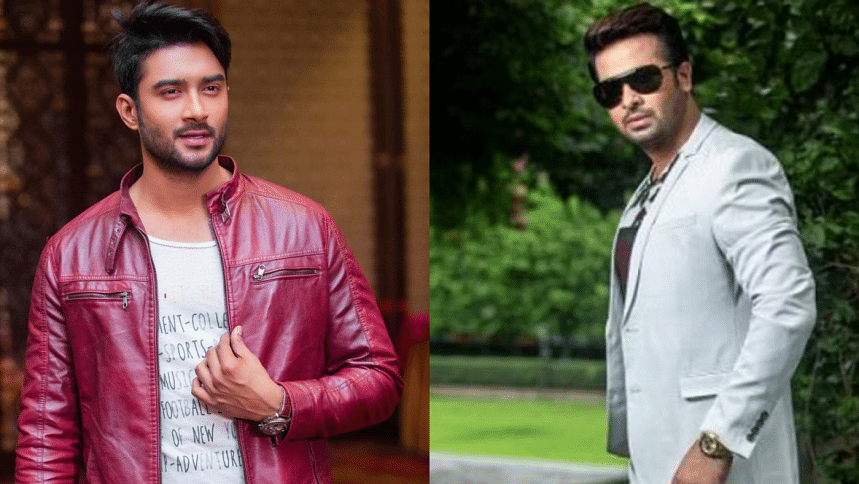 Ziaul Roshan has landed in trouble with Shakib Khan's fans as one of his posts was taken as a sly dig against the superstar. The actor posted a status where he clarified his stance on the whole controversy. 
"I respect Shakib bhai as he is a superstar. I don't do it for the sake of gaining his fans' support so that they will watch my movie," read the post. 
Roshan stated that this post is not related to anyone and certainly not against Shakib Khan who he considers to be a senior artiste. 
"I love and admire Shakib Khan and I am really grateful that most of his fans have loved me and supported me so much. However, I think they might have been hurt by one of my posts which was not meant for anyone," the actor stated. 
Earlier on, Roshan posted a status with the caption, " Many great personalities have lost their honours through their immoral acts; while others gained it with good deeds.
 'The best among people is the one whose character is the most beautiful' - Muhammad sallallahu alaihi wasallam."
This post was met with severe criticism by Shakib Khan's fans who called out the actor for his 'insensitive' comment and decided to boycott his films on Eid. 
"You may wonder to whom I might have dedicated this post. Well I have written this post as I am a Muslim who prays five times a day. I try to do everything that is mandatory for me as Muslim," read his post. 
"Cinema is my profession but at the end of the day I am a Muslim. I don't think there is anything wrong if I post an Islamic post. It's not directed towards anyone. I do anything that makes me happy and I don't butter anyone with my words. It's not in my blood. One can only be satisfied with their work when it's earned through hard work and sheer dedication," the post concluded.