Hrithik Roshan in awe of 'Pathaan'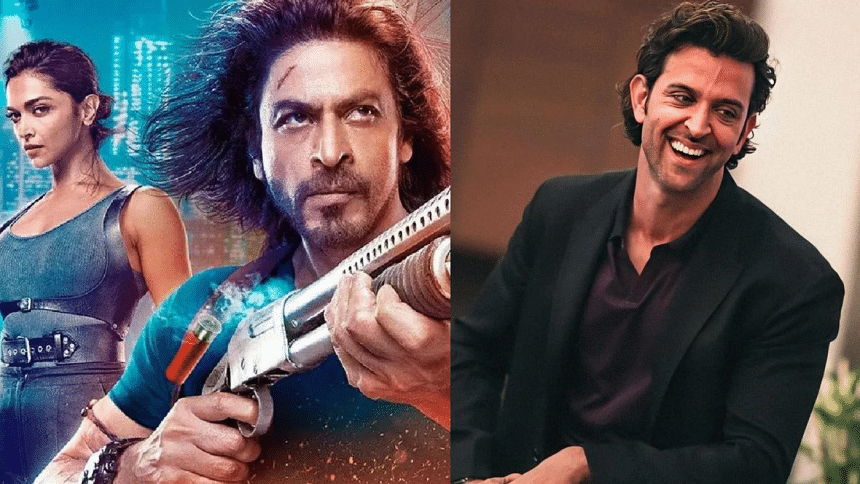 The "Pathaan" fever continues to rise, as fans and celebrities flock to the cinema halls to watch the Shah Rukh Khan and Deepika Padukone starrer. One celebrity, who seems to have enjoyed "Pathaan", is Hrithik Roshan. The actor recently took to his social media accounts to praise the film.
Speaking of the film, the Bollywood star wrote, "What a trip. Incredible vision, some never before seen visuals, tight screenplay, amazing music, surprises, and twists all the way through. Sid (Siddharth Anand) you have done it again, Adi (Aditya Chopra) your courage astounds me. Congrats Shahrukh, Deepika, John, and the entire team."
"Pathaan" has already stunned the Indian box office, collecting Rs 55 crore from its Hindi version and Rs 2 crore from the dubbed versions, on its opening day. On top of that, the film collected Rs 102.7 crore globally, on that same day.
According to media outlets, the spy-thriller film earned around Rs 70 crore on its second day in India.
"Pathaan" was produced under the banner of Yash Raj Films (YRF). The company seems to be building its own spy-thriller universe—featuring "Pathaan" with Shah Rukh Khan, "War" with Hrithik Roshan, and "Tiger" with Salman Khan.