'Hawa' reaches top 30 at US box office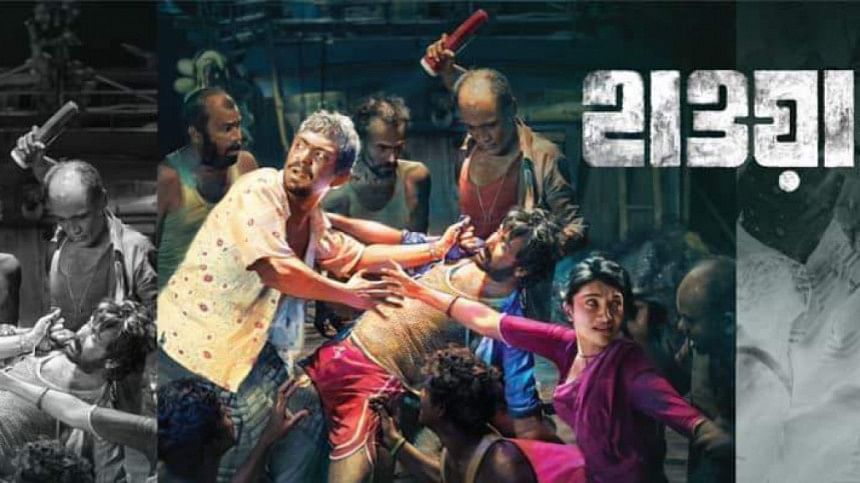 Mejbaur Rahman Sumon's debut directorial film "Hawa" has made its way to international cinema halls on September 2, in 13 halls in Canada and 73 halls in the USA.
Sun Motion Pictures Limited and distributor Swapna Scarecrow Bangladesh has confirmed to The Daily Star that the film has made its place in the top charts of the US Box Office.
The audience has heartily accepted the Chanchal Chowdhury outing, in the four days that it has been in North American halls. The film, according to the press note sent by the producers and distributors, is at number 27 on the box office rankings.
This is the first time any Bangladeshi film has reached the top 30 charts in the US. Md Waliullah Sajib, President, Swapna Scarecrow Bangladesh, has confirmed the news on social media as well.
The gross box office collection of "Hawa" until now is $ 213,461, a combined collection of Canada and USA. According to Sajib, 25,444 people have watched the film (9930 in Canada and 15514 people in US), which is a record for any Bangladeshi production. In 2018, Chanchal Chowdhury and Jaya Ahsan starter film "Debi" earned USD 125,414 in its lifetime gross box office. "Hawa" broke the record in just three days.
The film was released in July 29 in 24 cinema halls across the country. Apart from Chanchal Chowdhury, the film stars Nazifa Tushi, Sariful Razz, Nasir Uddin Khan, Sumon Anwar and Shohel Mondol, among others.