Gazi Mazharul Anwar made me who I am today: Sabina Yasmin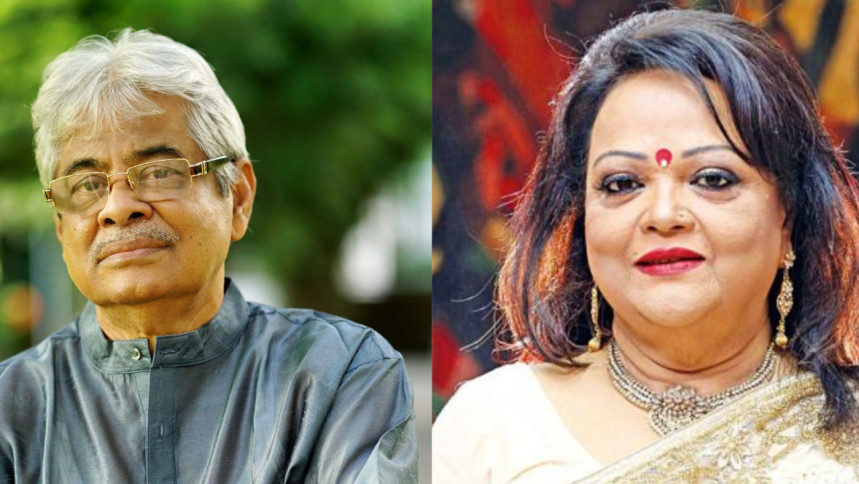 The sudden demise of legendary songsmith Gazi Mazharul Anwar has left behind a massive void in the country's cultural arena, which was graced by his tireless work for over six decades.
Gazi was not just a songwriter, but he also proved his brilliance in direction, composition and as a scriptwriter in the Bengali film industry. He passed away on Sunday at 6:30 am at a hospital in Dhaka. The artiste had been suffering from acid reflux, and collapsed when going to his washroom on Sunday morning, as confirmed by Shahan Mirza, his daughter-in-law.
In a conversation with The Daily Star, legendary National Award-winning singer, Sabina Yasmin, expressed her sorrow and disbelief at Gazi Mazharul Anwar's untimely demise.
"We lost a remarkable individual and a legendary songwriter. This is an unfortunate loss for our music industry," said Sabina Yasmin, adding, "A lyricist like Gazi Mazharul Anwar will forever be remembered and celebrated amongst the people of our country."
"We had collaborated for more than five decades. I have sung several thousands of Gazi Mazharul Anwar's 20,000 songs, and have even acted in one of his movies," added Sabina, reminiscing her harmonious friendship with the songwriter.
"I cannot remember the first song that I recorded with him. However, 'Sudhu Gaan Geye Porichoi'—which was penned by Gazi Mazharul Anwar and composed by another legendary songwright, Altaf Mahmud—for the 1967 movie 'Abujh Mon', was a landmark for me. It was responsible for making me a household name in Bangladesh," she continued.
"Gazi Mazharul Anwar was a dear friend and mentor to me. We met, even a few days back, at Alam Khan's memorial service. We had a long conversation, and I could not imagine then that he would leave us this soon. I am forever indebted to him for what he did for me. He made me who I am today and I cannot express in words how grief-stricken and sorrowful I am after losing him," concluded Sabina Yasmin.