Friends, family attend lotus-themed birthday for Rajya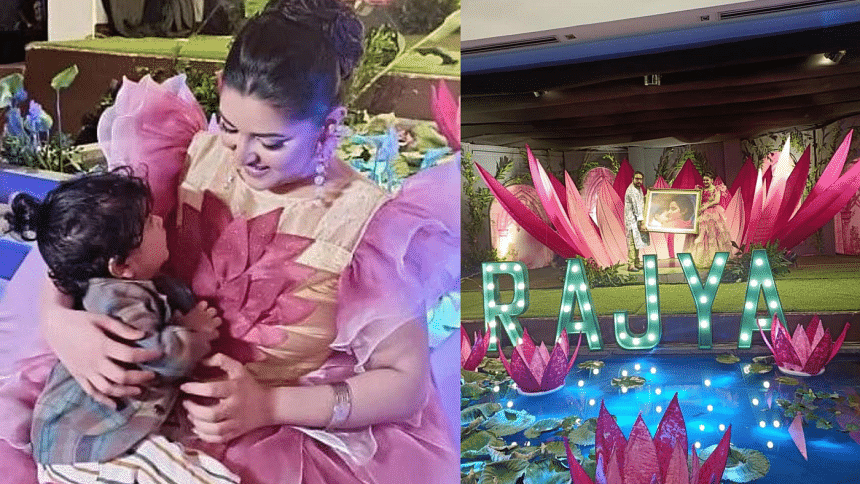 In the heart of the bustling city, a five-star hotel is abuzz with laughter, love, and celebration as the entertainment industry's most talked about couple, Pori Moni and Sariful Islam Razz's son, Shahim Mohammad Rajya's first birthday, is being celebrated there. Pori Moni is now enjoying the birthday bash of her son with her near and dear ones. 
Pori Moni shared that this year's celebration is a small-scale affair, graced by the presence of family and a select few close companions. In her words, "When Rajya grows a little older, I plan to celebrate on a larger canvas. That's when I will extend my invitations to all my fellow artistes and friends from the media. For now, we have around 50 to 60 cherished guests joining us."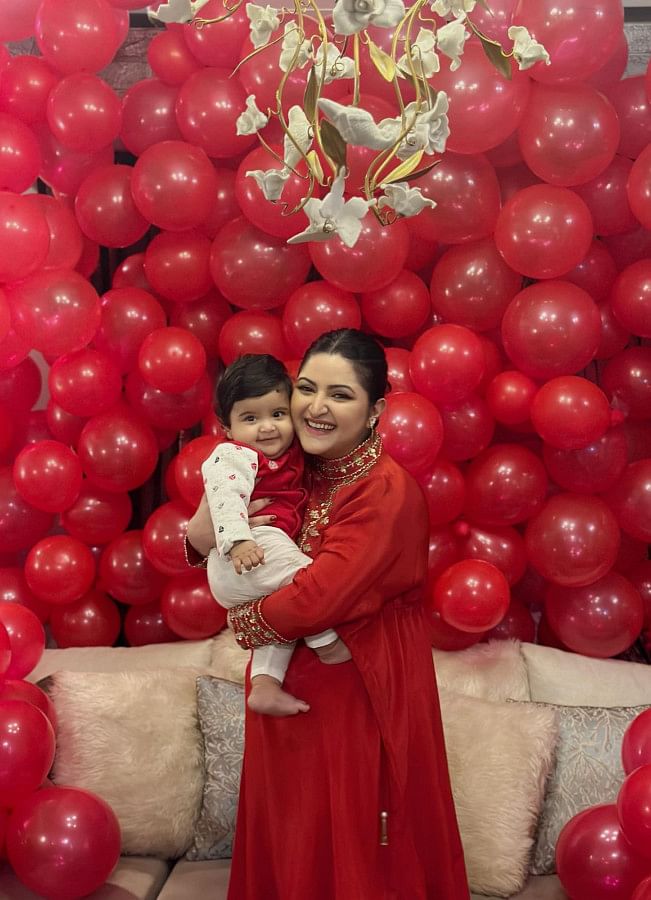 Dressed in an elegant lotus-colored gown, Pori Moni's eyes shimmer with a mixture of pride and love as she talks about her son's special day. The attire chosen for Rajya's grand day is equally special, selected by none other than his adoring parents. "Rajya is donning an outfit that his father and I handpicked for him," Pori Moni reveals with a smile. "I got him a handsome lotus-colored suit, while his father chose a pair of white shoes." 
The birthday soirée took on a magical aura as Pori Moni and her son, Rajya, made a grand entrance onto the stage aboard a lotus-shaped trolley, with Tagore's timeless melody, "Fule Fule Dhole Dhole." The guests were entranced as the beautiful mother-son duo showcased their bond through dance, with Pori Moni's lap enveloping Rajya in a cocoon of love. 
A touching moment unfolded as they swayed to the tune of "Shonar Kathi Rupar Kathi" from Pori Moni's film "Maa," with guests encircling them. Apart from this, Pori Moni also read out a letter written by her for Rajya. 
While the celebration was a jubilant affair, it was not without a touch of emotion. The absence of Sariful Islam Razz from the celebration did not go unnoticed.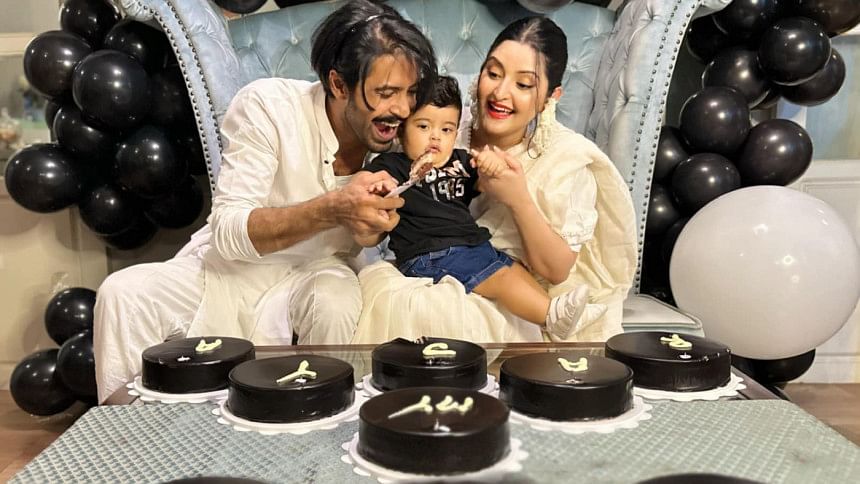 Earlier, Pori Moni shared, "He has never been there for our son, not even when Rajya was gravely ill and hospitalised. I want him to stay away from my child."