First look of Puja Chery's 'Pori' revealed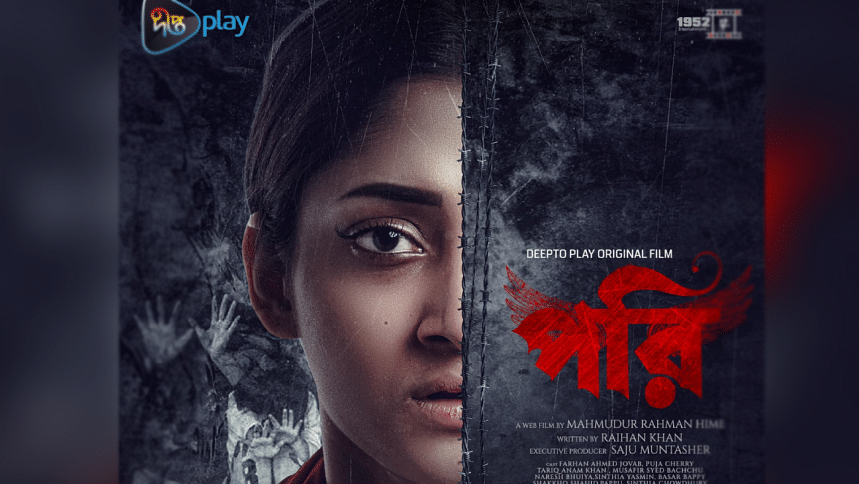 Yesterday, Puja Chery unveiled the first look of her web film "Pori" on social media. 
Directed by Mahmudur Rahman Hime, the Deepto Play Original film will be released on March 8. 
The "Golui" actress shared the post with the caption "Burnt wings don't fly" which has left her audience intrigued about the film's concept. 
The poster resonates with a haunting feeling as it hints at barbed wires and shackled human beings in the background. Puja's face is partially visible, while the other side highlights "Pori" in a big red font which gives off a horror atmosphere.