Fame fades, but hard work is remembered: Shohel Mondol
Starting out with minor roles in films like 'Under Construction' and 'Aynabaji', Shohel Mondol has proved himself as one of the most talented actors working today. He is also a passionate stage actor. He recently starred in Nuhash Humayun's anthology series, 'Pett Kata Shaw', on Chorki.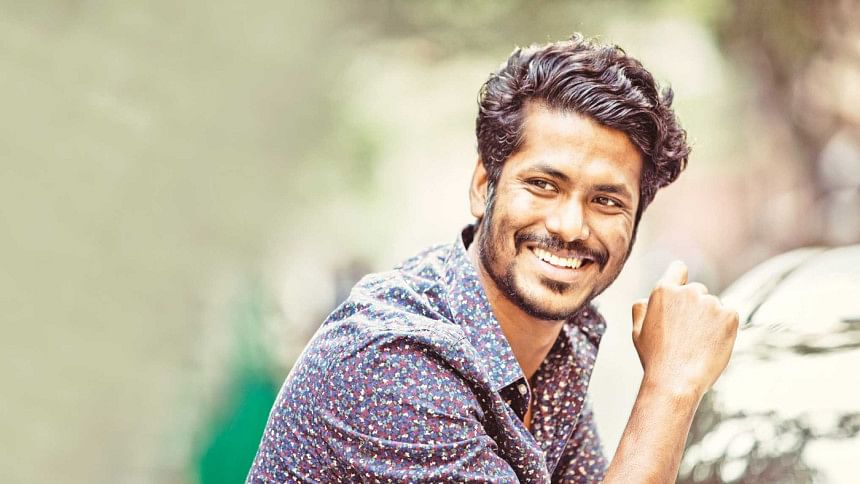 Sharing anecdotes from the sets of that show, Shohel explained that there was an incident where his character's hand was cut, and he had to put his 'bloody finger' into a jar of red chili powder. "We used actual chili powder, and in the next scene, I had to rub my eyes with my fingers. Naturally, my eyes had started to burn and I had tears rolling down my cheeks. It was painful, but thankfully, the scene ended up looking great," he mentions.
His projects, "Boli" and "Unoloukik" (Don't Write Me), and "Taan" were quite experimental. Upon asking whether he would like to keep experimenting, Shohel shared that he wants to explore situational comedies, biographies, and family dramas with social messages. He hopes to do full-fledged commercial movies as well.
He also commented on the government's draft regulation for digital, social media and OTT platforms: "This act should involve people who are working in the OTT sector. Their absence might affect the people who are genuinely making good content. Freedom of individuals should not be hampered in a democratic country."
His web series for Hoichoi, "Refuge" is currently in post-production, while his films, "Hawa" and "Mayar Jonjal" are slated for release this year.
"We shot 'Hawa' in St Martin's Island for 40 days. One scene in the film required me to be under sea water with our director of photography for six hours straight. That experience will stay with me forever," shares the "Taqdeer" actor.
For Shohel, giving his best to every project is more important than chasing stardom. "Fame eventually fades away, but hard work is remembered," he says.
"I am not worried about the fact that my fame can evaporate in an instant. Rather, I am terrified of not being able to perform well. In those moments, I even think of giving up acting, but I keep trying until I am satisfied with the outcome."
That being said, if acting does not work out for Shohel somewhere down the line, he would pick travelling as a career.
He will begin working on Robiul Alam Robi's untitled Chorki project this month.