Bubly-Shakib are not together, announcement may come today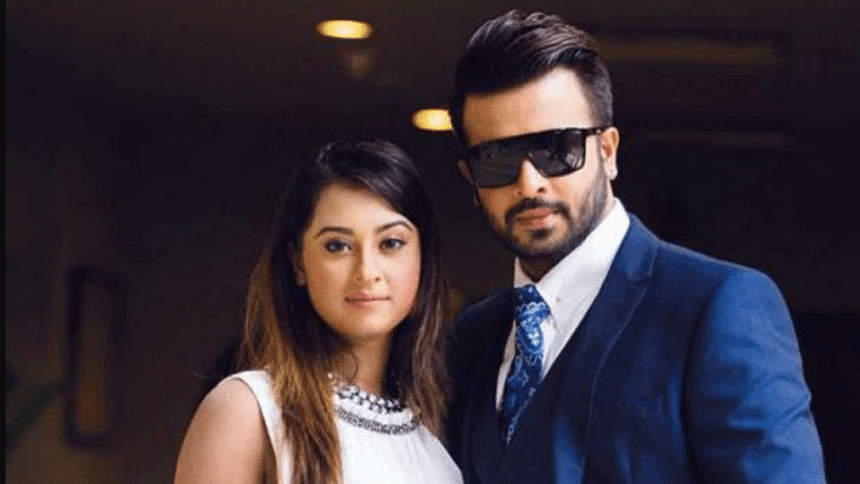 Shakib Khan and Shabnom Bubly shocked everyone when they announced that they had a 2-year-old son together, Shehzad Khan Bir.
However, rumours said that even though they got married on July 18, 2020 as confirmed by Bubly herself, they cut ties with each other 8 months ago.
A source close to both Shakib and Bubly has confirmed this news to The Daily Star.
An announcement may come any time to confirm the matter, from either of them. I
It had been confirmed that problems between the two had started in February. In the signing ceremony and shooting for "Leader – Amie Bangladesh", they did not talk to each other.
When Bubly went to the USA in December last year, they tried to patch up, but things got worse due to various reasons when she came back to Bangladesh.
Shakib Khan's last divorce was with Apu Biswas, in 2018. The two were together for 10 years, and have a son named Abraham Khan Joy.