Bob Odenkirk returns to comedy roots with AMC's 'Lucky Hank'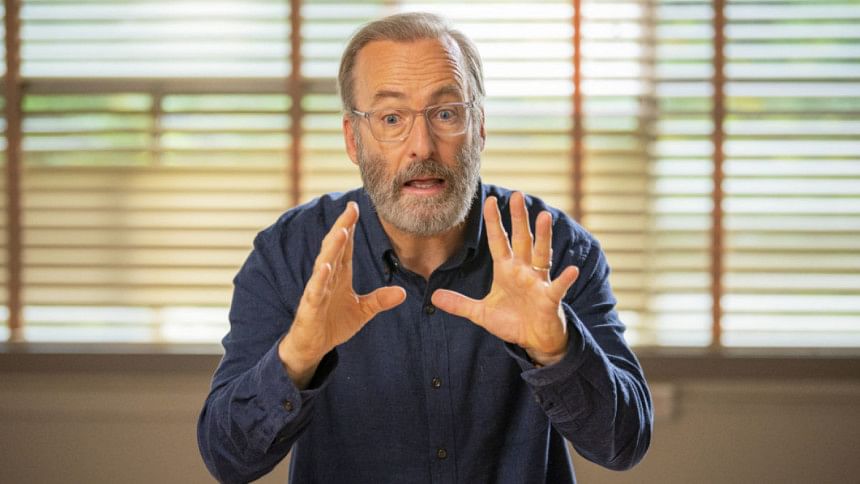 Bob Odenkirk loves Saul Goodman, but he's also ready to leave the character behind. He played the underhanded, calculating lawyer on "Breaking Bad" and then for six seasons on " Better Call Saul. "
The Emmy-nominated actor hopes viewers will next take to him in the dark comedy series AMC's " Lucky Hank," debuting Sunday, as Hank Devereaux, a college English professor who is department chair at an underfunded college, going through an identity crisis. He wrote a novel that no one read, yet his father's retirement from the academic literary world was covered by the New York Times.
"Guys always want to be greater than their dad if they do the same thing or are similar, or they want to be the opposite of their dad and usually they can't achieve either thing perfectly," said Odenkirk recently over Zoom.
Odenkirk was drawn to the fact that Hank, with his discontentment and intelligence, is also quite witty. Some may not realize or forget that Odenkirk has a background in comedy. He was a writer on "Saturday Night Live" and worked with some of its most notable breakouts including Adam Sandler, Chris Farley and Chris Rock.
"Lucky Hank" also comes at a time where Odenkirk is still processing a 2021 massive heart attack on the set of "Better Call Saul." His heart stopped for 18 minutes and Odenkirk came out of it feeling a mixture of energy and exhaustion, with no real memory of what happened.
Odernkik says the heart attack "was as serious as you get before they put you in the ground" and it left him with similar questions about his own life that Hank has.
"I'm in it right now. I'm in it right now thinking about, 'I'm 60. What do I want to do with the rest of my life? How do I want to live?' That's different from the last 10 years, which, you know, was about Saul Goodman and a lot of getting work done."
He stars opposite Mireille Enos as his wife in the series, Lily, who tends to balance out Hank's cynicism but is also facing her own questions of self-identity and purpose. Enos is best-known for playing dark, serious roles like in "The Killing." 
This will mark the third time Odenkirk has worked with AMC, having already portrayed everyone's favourite lawyer, Saul Goodman in "Breaking Bad" and "Better Call Saul". Aaron Zelman, of "Silicon Valley" fame and Paul Lieberstein from "The Office", will be working as directors for the series along with Odenkirk and Peter Farrelly.